As another year wraps up, we'd be remiss if we didn't take one last chance to foist our favorite tunes onto you, dear reader. First, each editor made our own personal top 10 lists (viewable at altpress.com/features right now), then after the requisite numbers were crunched, we wound up with the following 10 albums. From pop to metal, indie to electro, rock to punk and all sorts of places in between, these are AP's 10 Essential Albums of 2010. —Scott Heisel

[JP] JASON PETTIGREW, EDITOR IN CHIEF
[RL] RACHEL LUX, MANAGING EDITOR
[SH] SCOTT HEISEL, MUSIC EDITOR
[TJK] TIM KARAN, WEB EDITOR

(Check out each editor's personal 10 Essential picks here.)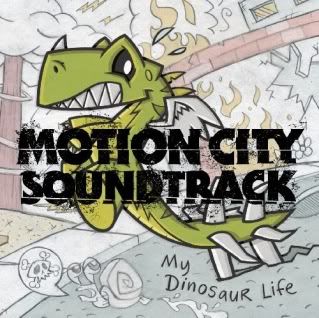 1. MOTION CITY SOUNDTRACK
My Dinosaur Life
Word on the street is that this Minneapolis keyboard-pop unit have already severed ties with Columbia Records. If that's the case, the label president needs to send Justin Pierre & Co. a really nice Christmas ham or something to lure them back, because these dudes put out the best rock album of 2010. It's the only record to earn a full five stars in the pages of AP this year, and it still holds up 12 months later. (COLUMBIA) [SH] 
GO DOWNLOAD:Â "Her Words Destroyed My Planet," "Disappear," "Delirium"




2. SLEIGH BELLS
Treats
In a pop-culture world that hates first and asks questions later, Brooklyn, New York, duo Sleigh Bells—ex-Poison The Well guitarist Derek Miller and girl-group defector Alexis Krauss—were immediately enveloped by hipster hype based on a just few demos. When the band unleashed their hotly anticipated full-length debut, overflowing with distorted dance beats, sparse but brutal guitar riffs and Krauss' minimalist vocals, Treats demonstrated that sometimes hipsters are right. (MOM + POP/N.E.E.T.; momandpoprecords.com) [TJK]
GO DOWNLOAD: "Tell 'Em," "Infinity Guitars," "Crown On The Ground"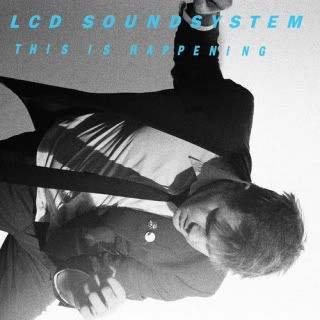 3. LCD SOUNDSYSTEM
This Is Happening
LCD Soundsystem chairman James Murphy lost this reviewer on his previous release, 2008's meh-lodic Sound Of Silver. Fortunately, with This Is Happening, he gets down and double-checks his crew with everything from inspired synth-pop, kicky updates of late-'70s Brian Eno and epic, pulsing club shakers that blow the curve for any outfit trying to forge their own path through the jungles of dance-music tedium and tepid underground rock. (DFA/VIRGIN) [JP]
GO DOWNLOAD: "I Can Change," "Drunk Girls," "One Touch"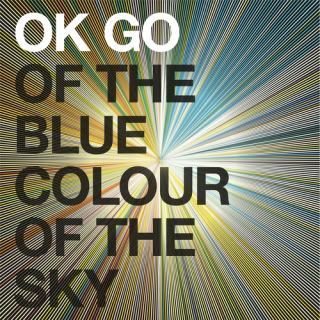 4. OK GO
Of The Blue Colour Of The Sky
Before Of The Blue Colour Of The Sky, it had been five years since anyone had heard new music from pop-minded music video geniuses OK Go. Believe us, it was well worth the wait. Their third full-length (which the band eventually re-released on their own label, after parting ways with Capitol) delivers trippy synths, throbbing percussion, tight guitar solos and ridiculously passionate and honest lyrics—usually all within the same song. (PARACADUTE; okgo.net) [RL]
GO DOWNLOAD: "White Knuckles," "Needing/Getting," "This Too Shall Pass"




5. FOXY SHAZAM
Foxy Shazam
These Cincinnati, Ohio-based glam rockers have progressed with each subsequent release, and never has it been more evident than on the band's self-titled major-label debut. Eric Nally struts through his bombastic vocal parts, while stadium-worthy guitars, wailing horns and well-placed keys punctuate throughout. Foxy Shazam make no bones about wanting to be the biggest band on the planet, and this album proves they've got the mettle to make it. (SIRE) [RL]
GO DOWNLOAD: "Wanna Be Angel," "Unstoppable," "Connect"




6. DEFTONES
Diamond Eyes
Scrapping an album's worth of material after bassist Chi Cheng was in a car accident in November 2008 (he remains bedridden at press time), Deftones sculpted Diamond Eyes out of the frustration and anger they were experiencing—and we're all better for it. If you were one of the jerks who downloaded this record when it leaked more than a month in advance, go to oneloveforchi.com and donate a few bucks to help expedite Cheng's recovery, won't you? (MAVERICK) [SH]
GO DOWNLOAD: "Rocket Skates," "You've Seen The Butcher," "Sextape"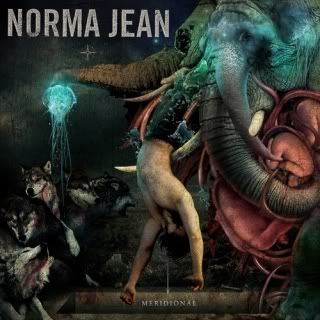 7. NORMA JEAN
Meridional
As the metalcore genre continues to water itself down, fewer and fewer bands truly go out on creative limbs. Thankfully, we have Norma Jean fighting the good fight, as they pushed themselves into an entirely different level of awesome on Meridional. Don't write these guys off as "just another Christian metal band"—they are easily one of the best bands heavy music has to offer. (RAZOR & TIE; razorandtie.com) [SH]
GO DOWNLOAD: "The Anthem Of The Angry Brides," "Deathbed Atheist," "Falling From The Sky: Day Seven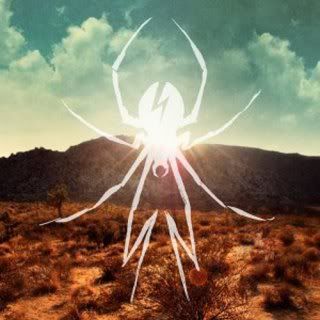 8. MY CHEMICAL ROMANCE
Danger Days: The True Lives Of The Fabulous Killjoys
Unlike the majority of bands who came up in the same scene, My Chemical Romance routinely make their previous albums obsolete with each new release. MCR ca. 2010 shine like a nickel-plated .44 Magnum and pack the same kind of sonic force with their polished pop, industrial tribalism and overmodulated proto-punk. On yet another successful reinvention, My Chem have their talons wrapped around their fans' hearts and the world's balls in a vice. Lesson No. 1: Don't mess with the infinite. (REPRISE) [JP]
GO DOWNLOAD: "Party Poison," "Vampire Money," "Destroyer"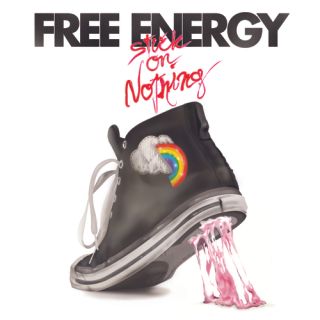 9. FREE ENERGY
Stuck On Nothing
The 10 tracks that comprise Free Energy's full-length debut, Stuck On Nothing, come across as effortlessly catchy retro guitar-pop. The songs might sound simplistic at first, but each listen reveals new nuances (a bluesy saxophone here; tasteful strings there) as well as surprisingly agile guitar solos. Basically, what we're saying is it takes an incredible amount of effort to sound this lazy. (ASTRALWERKS/DFA) [SH]
GO DOWNLOAD: "Bang Pop," "All I Know," "Dark Trance"




10. CIRCA SURVIVE
Blue Sky Noise
After two albums on Equal Vision and nearly a year out of the spotlight, Circa Survive pulled from devastating personal tragedy and their own self-doubt to create a diverse major-label debut that's both epic and intimate. Moving slightly away from the abstract and experimental aspects of their earlier work, Circa set the bar for all other bands early in the year with Blue Sky Noise—and raised the bar for their next effort. (ATLANTIC) [TJK]
GO DOWNLOAD: "Get Out," "Imaginary Enemy," "Through The Desert Alone"


Check out each editor's personal 10 Essential Albums of 2010 here!