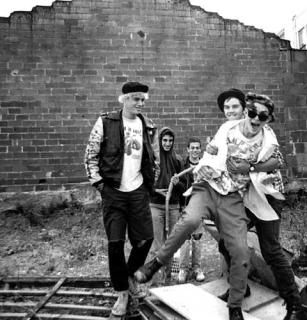 OPERATION IVY (1987-1989)
A lot of people don't like ska, but you'd be hard-pressed to find anyone who doubts the brilliance of Bay Area ska-punk upstarts Operation Ivy. Founded in Berkeley, California, in 1987 and featuring future Rancid members Matt Freeman and Lint (a.k.a. Tim Armstrong) the band merged elements of punk-rock and Jamaican ska and their 1988 Lookout! Debut, Hectic, has become one of the most celebrated EPs of that time period. Sadly, the band broke up a year later, shortly after the release of their 1989 album Energy, however the band's two-year existence is largely credited with helping jumpstart a '90s punk revival in Californiawhich would birth bands like Green Day and AFI. Like Minor Threat, you can hear the band's brilliance in one skank-worthy sitting via their 1991 collection Operation Ivy.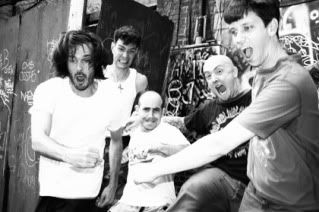 GORILLA BISCUITS (1987-1991)
Pop-punk may be a popular genre these days, but when the New York Hardcore act Gorilla Biscuits decided to merge hardcore's music with pop's melodicism, they created a new subgenre of music that would transcend scenes and sexes. The band formed in 1987 and released a 7-inch a year later that instantly became a hit. However, it was nothing compared to the band's debut full-length, Start Today, which came out in 1989 and put the band's label, Revelation Records, on the map via frontman Civ's positive lyrics and the band's insanely tuneful, hardcore masterpieces. The band called it quits in 1991, however, after a few reunion shows the band officially got back together in 2006 and still perform together to bring their positive message and stagediving mantras to the sweaty, tattooed masses.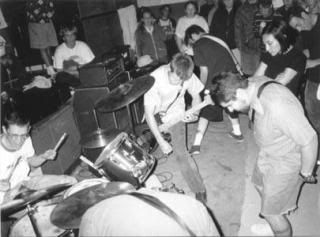 CHRISTIE FRONT DRIVE (1993-1997)
Ask your favorite '90s emo band who their inspiration was and there's no doubt that many of them will answer with Christie Front Drive. Although they never transcended obscurity like their peers such as Jimmy Eat World (who CFD memorably recorded a split 7-inch with in 1995), Christie Front Drive's two full lengths referred to as 1995's Anthology and 1997's Stereo (both were technically self-titled) remain to embody the earnestness and emotion that was present during the '90s burgeoning emo scene. Merging Jawbox's knack for post-hardcore interplay with plaintively personal lyrics, the band's lo-fi recordings still sound surprisingly relevant today—and if they hadn't disbanded in 1997, they could have gone on to become one of the scene's biggest acts instead of settling to be a cool act to namedrop if you're looking for some emo credibility.




TEXAS IS THE REASON (1994-1997)
Formed in 1994 out of the ashes of hardcore Hare Krishna acts like Shelter and 108, Texas Is The Reason were instantly proclaimed the next big thing when they released their 1996 debut Do You Know Who You Are?. Listening to the band's only full-length album, the praise makes sense—and at a time when the hardcore and emo scenes had blinders on, Texas Is The Reason were able to achieve a common musical ground that was largely unthinkable at the time. Sadly, just before the band signed to Capitol records in 1997, their personal problems and external pressure came to a head and the band ended up calling it quits before they could take over the world. Thankfully, the aforementioned world still has one pretty amazing album that will ensure that Texas Is The Reason's legacy remains intact.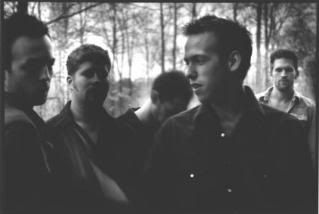 CHAMBERLAIN (1996-2000)
Chamberlain were born in 1996 after the members of post-hard core band Split Lip decided that a name change was necessary to distance themselves from their old sound. Although this was kind of confusing at the time, it makes sense when you consider Chamberlain's brand of alt-country-inflected rock seemed more apt for a dive bar than an all-ages VFW hardcore fest. They even went so far as to re-record the vocals and re-release Split Lip's 1995 album Fate's Got A Driver in 1996 and would go on to release the even more Americana-inflected album, 1998's The Moon My Saddle—both of which have become cult classics. The band broke up in 2000, however they reunited last year and recently wrapped up a tour supporting an act they undoubtedly influenced—the Gaslight Anthem.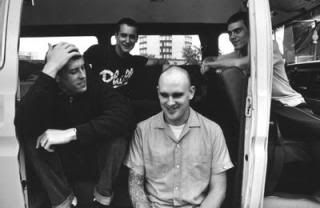 KID DYNAMITE (1997-2000)
Kid Dynamite may have released just two full-lengths, one compilation and one EP, but the group have become one of the most celebrated melodic hardcore acts in recent memory despite the fact that most of the people singing their praises probably never saw the band in person. The Philadelphia group which featured Lifetime members Dave Wagenshutz and Dan Yemin combined hardcore's breakdowns with an upbeat pop-punk sensibility and lyrics that were personal without being overly sappy to create an amalgam of music that appealed to fans across the listening spectrum. Sadly, the group broke up in 2000 so that singer Jason Shevchuk could finish school, however like many of the bands listed here, maybe the fact that they weren't around long enough to mess with a perfect catalog is part of the reason why their music remains to be so celebrated today. Â alt