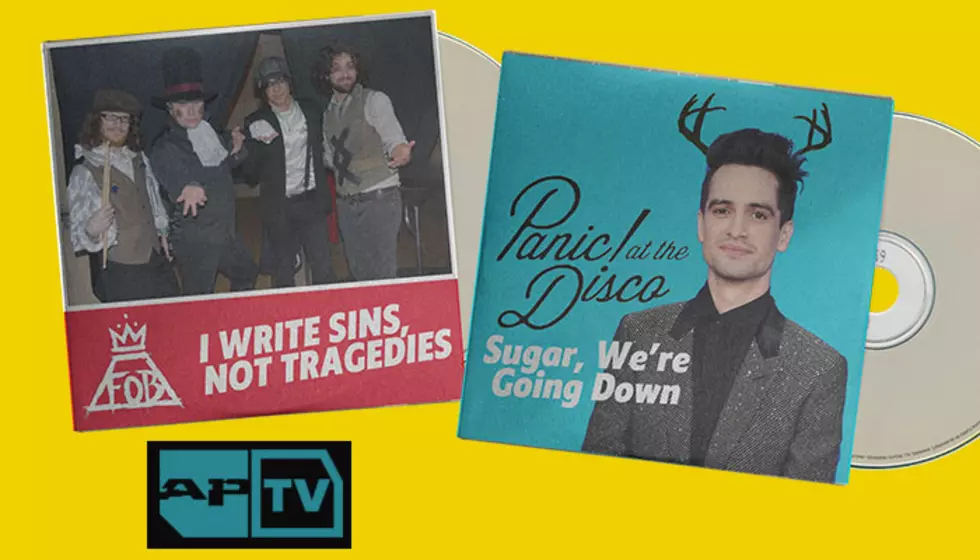 10 times the scene proved imitation is a form of flattery
Sure, every musical subgenre has its own community. From Metallica to the Anthrax cover band in your hometown, they're all in service to the metal. But there's something really special about the scene AP has covered for close to 20 years. We didn't hear a whole lot of smack-talking. More friendships and romances went down at Warped Tour than, say, Monsters Of Rock. And nothing solidifies respect for another band louder than a cover version. Because imitation is a form of flattery.
This video recalls 10 moments that the scene of Dudes Playing Guitars Quickly And Loudly covered each other's songs. Consider that all parties featured had to learn how to play a song. This is much more work than letting your fave buddies vacuum your wallet at the local bar. And the fans get to participate in the celebration, as well.
Admittedly, some of these performances were off-the-cuff. Most weren't recorded and put out into the world via physical or streaming media. (A bunch of them were, though.) What could be perceived as a not-so-inside joke, probably has more resonance than you may think. Spoiler alert: There's one moment highlighted here whose mutual high-fiving we haven't fully ascertained. (Hold the line, respect isn't always on time.) But the rest of these pairings are history you are familiar with.
We hope you enjoy these moments where the mutual admiration society of bands did cover versions of each other. Some of you cynical types might dismiss this all as bro-dude backslapping. But you'd be wrong. The cover versions you hear are just one manifestation of respect. How many indie-rock darlings are leading the mask-making charge?  How many music snobs are working double-time to help their friends out any way they possibly can? Cover versions are just the visible side of appreciation. The roots of that respect are much, much longer.