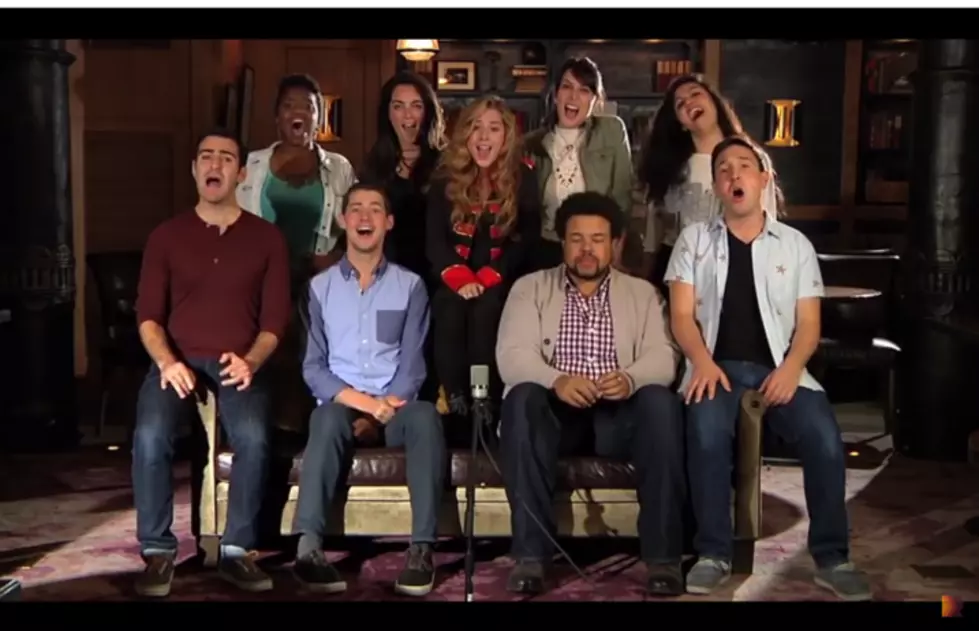 10 surprising a cappella covers of your favorite songs
A cappella singers can be pretty punk—if they pick the right songs to perform. After sifting through YouTube's vast selection of a cappella videos, we found 10 surprising covers of some of Alternative Press' favorite songs that sound like they're straight out of Pitch Perfect.
Check them out, and leave your thoughts in the comments!
1. twenty one pilots "Tear In My Heart"
Performed by The Inversions at Cedarville University
2. Neck Deep "Kali Ma"
Performed by Punk-apella
4. My Chemical Romance "Welcome to the Black Parade"
Performed by the Clef Hangers at Illinois State University
5. Paramore "Ain't It Fun"
Performed by RANGE A Cappella
6. Panic! At the Disco "Nicotine"
Performed by One Note Stand A Cappella at University of Texas at Austin
7. Green Day "Basket Case"
Performed by Knauskoret A Cappella
8. Misfits  "Saturday Night" (Swing Cover)
Performed by Crimjapes
9. Good Charlotte "Anthem"
Performed by Broad Street Line at Temple University
10. The 1975 "M.O.N.E.Y."
Performed by Cassie Willson