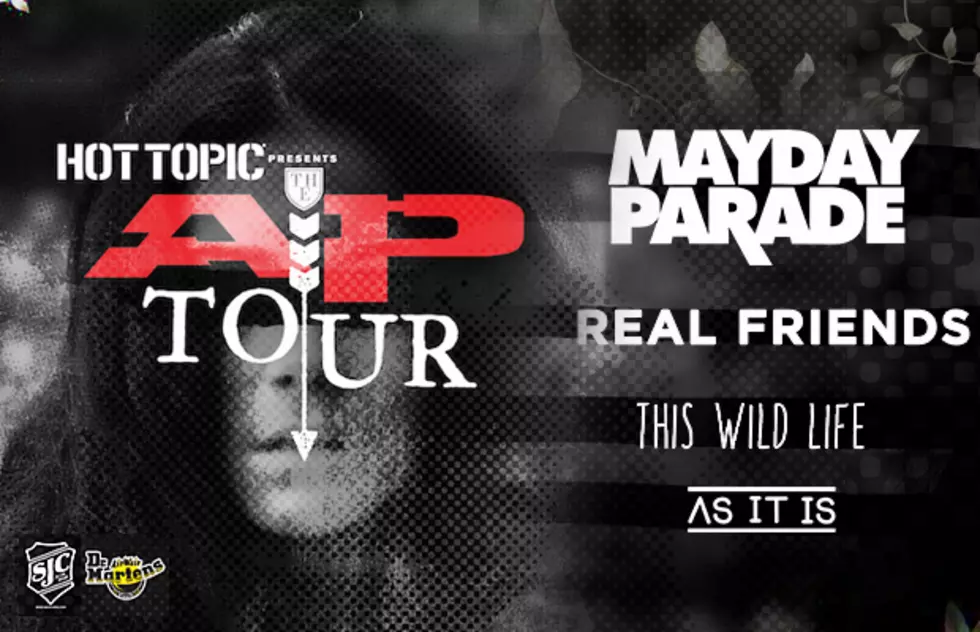 10 Things You Missed If You Weren't Watching the AP Tour Live Chat
The AP Tour bands sat down for a Google Hangout this past Friday to talk the upcoming tour, new albums and to answer fan questions. If you didn't catch the live chat, here are some of the antics that you missed.
This Wild Life's, Kevin Jordan, jokingly called out As It Is front man, Patty Walters, for not taking the tour seriously because the band hasn't left the UK yet.
Mayday Parade plans to play their Halloween show in costume even if they will probably wait until the last minute to go shopping and not find anything.
Dave Knox of Real Friends declared the band is more dad punk than pop punk.
Kevin Jordan has more than enough Taco Bell gift cards he can't be bribed.
There will be no tour pranks, only tour shenanigans, and maybe some tomfoolery.
After finding out that Patrick Foley of As It Is shaved his beard, Kevin Jordan declared they can't be friends until it grows back.
Mayday Parade's Jake Bundrick left the chat early to fulfill his uncle duties of feeding his nephews.
 A fan asked, "How many sad songs will be played on this tour total" which after lots of laughs the bands admitted—most of them.
Andy Westhead of As It Is, joked the band is sick of touring with This Wild Life.
Mayday Parade tried to negotiate a lifetime of cupcakes to play a fans song request.