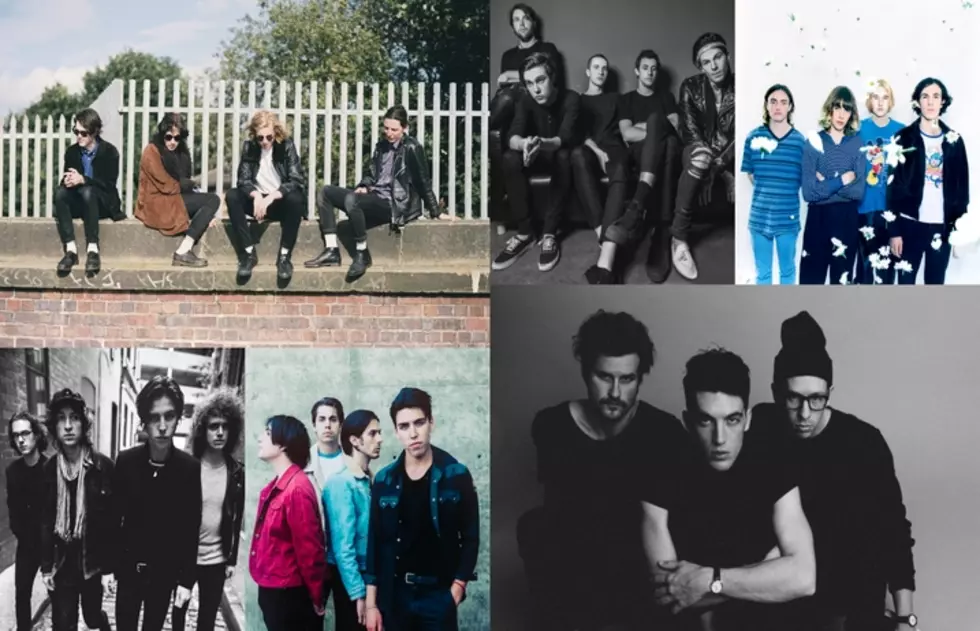 11 indie-pop bands any true pop-punk fan will like
Variety is the spice of life, right? Take a quick pop-punk break and give some indie-pop a spin. Armed with irresistible choruses, imaginative lyrics, dreamy instrumentation and a damn good look, these bands—trendsetters in both music and style—are something new for your daily shuffle.
"King City" - Swim Deep
Birmingham, England's Swim Deep formed just a few years back—but they already have released two full-lengths, signed to Sony and supported the 1975 in the States last year. "King City," a track from their first album Where The Heaven Are We, encompasses a lot of Swim Deep's cool and refreshing image, complete with an eye-catching music video that you can't help but watch a second time.
"Perfect Skin" - Peace
Like their pals in Swim Deep, Peace hail from Birmingham, England and have concocted an eccentric, unique and memorable image to accompany their downright catchy music. While many tracks are worthy to be on this list—"World Pleasure," "I'm A Girl," "Generation Strange" and "Lovesick" to name a few— "Perfect Skin" and its grungy music video, down-and-dirty instrumentation and relatable lyrics, made the cut for its accessibility to the pop-punk genre. And guess what—frontman Harrison Koisser's iconic top from the video is available on their webstore here.
LANY - "Where The Hell Are My Friends"
If you already dabble in the indie-rock scene, chances are that you just started hearing about LANY—and for good reason. The '80s pop-influenced Nashville trio released their EP kinda and have already become one of the most popular "Discover Weekly" artists on Spotify.
Bad Suns - "Disappear Here"
Following up their 2014 critically acclaimed debut, Language & Perspective, Bad Suns' new single "Disappear Here" channels the same California vibes and energy, but with even catchier hooks.
"Greek Tragedy" - The Wombats
While the Wombats' classic track "Let's Dance To Joy Division" was a serious contender for a spot here, the single "Greek Tragedy" from the band's most recent release Glitterbug won for its pristine and perfect indie-pop. "Greek Tragedy" proves the Wombats are like a fine wine: by developing their sound and reaching a wider audience over their 10-plus years as a band, they're getting better with age. Honestly though, it's difficult to find a bad song by the Wombats. The guys all hail from Liverpool, England, and possess a super solid discography, from the beautiful artwork on Glitterbug to all the hits on This Modern Glitch.
"Soundcheck" - Catfish And The Bottlemen
Catfish And The Bottlemen just released their second full-length album, The Ride, and quickly went No. 1 in the U.K. From Wales, the Bottlemen are led by their foul-mouthed but cool-as-hell frontman Van McCann, who, at just 23-years-old, is redefining the image of a British rockstar. "Soundcheck" was the first single from The Ride and showcases McCann's transparent, simple but blatantly honest songwriting— "I raced through soundcheck just to meet you"—that's often incredibly romantic in a read-between-the-lines kind of way. "And you convinced me to put life aside—I want you."