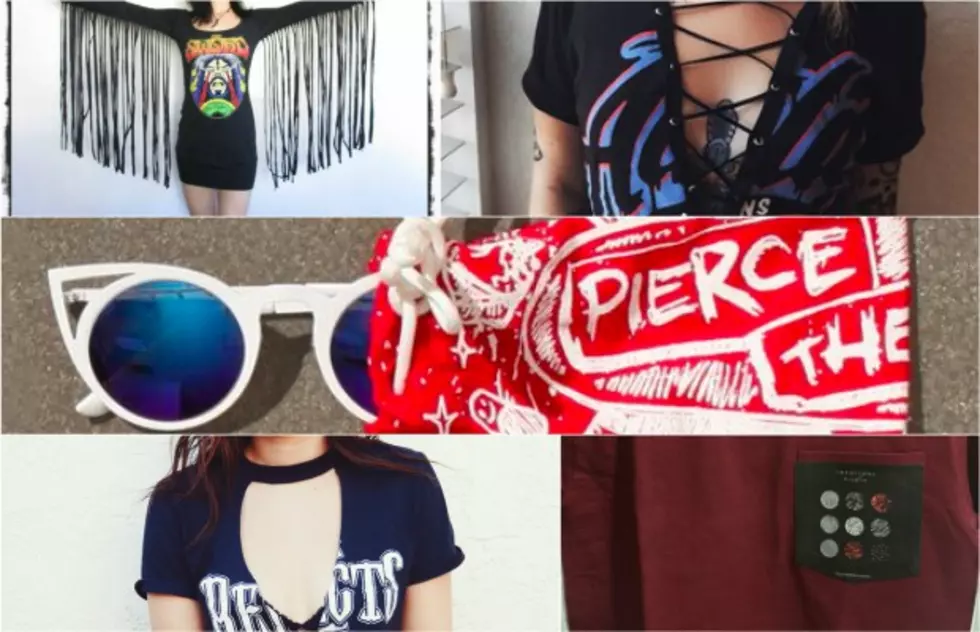 14 unique ways to repurpose band T-shirts
If you're anything like us, you have more band T-shirts than you know what to do with. While it's always fun to show off your love for your favorite band, there are a ton of ways to make your shirts even more of a conversation starter.
Read more: 11 enamel band pins you need in your life
To give you some DIY inspiration to transform your tees, here are 14 easy and fun ways to upgrade and upcycle all of your band shirts.
Blog Revenge Bakery has an easy peasy photo guide to this summer staple, which only requires a pair of scissors.
Take the first DIY a step further and add eyeletes and string to create this look by the blog Girrlscout.
This dress takes a little bit more work but the payoff is totally worth it and works if you have multiple shirts you wanna cut up.
Yep, who knew you could even create some hot shorts with an old shirt. The entire how-to is easy to follow as well!
Say you completely ruined your favorite tee. Have no fear, you can salvage part of it and create this new look with needle and thread or even fabric glue.
Instead of paying $61 for this shirt, yeah ridic, you just need a pair of scissors. Turn the tee inside out and use white chalk to mark how big you want the openings. Then cut away!
This easy tutorial will completely transform your shirt. A little goes a long way so use it sparingly.