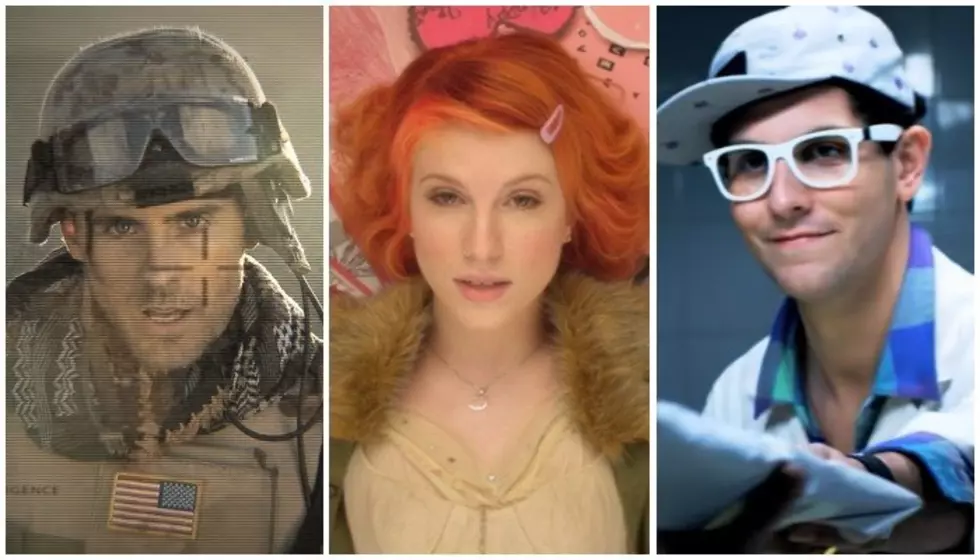 QUIZ: Which 2009 album are you?
[Photos via YouTube]
It's pretty disgusting to realize that 2009 was over a decade ago. It feels like just yesterday that the 2000s were ending. This was the time when we were all getting really into Facebook, Kanye West was interrupting Taylor Swift at the Grammys and the music on our iPods couldn't have been better. 
Because we can't resist a walk down memory lane, we wanted to see if we could figure out which 2009 album matches your personality. You can find out by taking our quiz below. 
More on 2009 albums
This past summer, Hayley Williams took to Twitter to share some of her favorite Paramore songs and albums.
The vocalist began the reveal with her top 5 tracks, leading the list with After Laughter single "Told You So." She continues with fellow album tracks "Hard Times," "Pool," and "Rose-Colored Boy" and rounds it out with "I Caught Myself," off the first Twilight soundtrack. Williams continues the After Laughter love with "Tell Me How" and "Hate To See Your Heart Break," from the 2013 self-titled album, as honorable mentions.
Fans then challenged her to reveal her top 5 and omit the band's latest release. The singer accepts, listing off only self-titled tracks: the live version of "Future," "Crazy Girls," "Fast In My Car," "Last Hope" and "Ain't It Fun."
"Basically," she concludes. "The last 2 Paramore albums are our best. Nooo contest."
Fans of the band's 2009 album Brand New Eyes immediately came to its defense, and williams replied with some not-so-great news for fans of the "The Only Exception". "U know wut, fuck it….," she says. "BNE top 5: anything except 'The Only Exception.'"
While Williams may not be into one of the band's most-streamed tracks, the vocalist did show support for a different Brand New Eyes track this year. Over the past few weeks, a new TikTok trend has emerged using "All I Wanted."
Not one to disappoint with TikTok reactions following a "Fake Happy" trend just prior, Williams took to the app via Good Dye Young's account.
While many have taken part in the challenge, Williams specifically reacted to TikTok user @thetinzman's dramatic video. Check it out here.