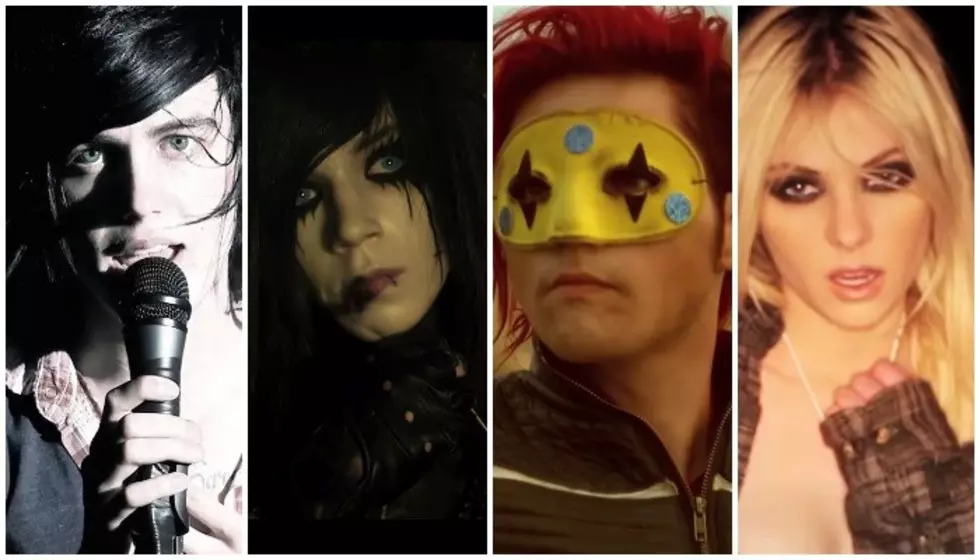 QUIZ: Which 2010 album are you?
It's hard to believe that 2010 was already a decade ago, which definitely makes us feel some type of way. It seems like just yesterday that we were finally leaving the iconic 2000s behind for a year filled with the birth of Instagram, Lady Gaga's meat dress and plenty of our favorite albums that we still jam today.
Because there are so many to choose from, we decided to help you figure out which 2010 album fits your personality the best with a quiz, which you can take below. 
More on 2010 albums
My Chemical Romance have been giving us plenty to look forward to as we approach the 10th anniversary of Danger Days. Outside of bringing back the car from the "Na Na Na (Na Na Na Na Na Na Na Na Na)" music video for what would be revealed as a reunion tour teaser, Gerard Way recently announced the Killjoys themselves would be returning as well.
Back in March, Dark Horse revealed that a hardcover edition of The True Lives Of The Fabulous Killjoys was on the way. The comic from Way and Shaun Simon was released in September as California with a new cover from Becky Cloonan.
Following the release of a Way-inspired Danger Days Funko!, the frontman revealed California wouldn't be the last of the Killjoys. In July, we found out the Killjoys would be making some noise once again in a six-part comic book series.
Titled National Anthem, the new series will focus on the original idea that sparked Danger Days by following former Killjoy leader, Mike Milligram.
"In 2010, MCR released a concept record, Danger Days: The True Lives Of The Fabulous Killjoys," Way and Simon revealed, exclusively to Alternative Press. "The record was inspired by a story that only existed in our minds. In 2013, we wrote a comic book series based on that concept record while the original story lay dormant. Now, in 2020, the story that inspired it all will be told: The True Lives Of The Fabulous Killjoys: National Anthem.
"There is no dystopian future—no wasteland to hide out in. Set in the 1990s and 2000s, National Anthem is a completely different story with a whole different set of rules. Mike Milligram and his gang of teenage exterminators operate in the Unseen where they bend reality to keep the real world's status quo safe. But everything is about to change when the doors of the Unseen are closed and Mike and his Killjoys are thrust into the real world and forced to grow up and get real jobs. Screens, phones and a stagnant malaise become the new normal. When Mike's TV breaks and his Ramones records seem to have been erased, he starts to wake up. Mike Milligram sets off on a journey to pull the curtains down on a cover-up that could change the course of history, past, present and future."
The first 44-page issue of The True Lives Of The Fabulous Killjoys: National Anthem will be released via Dark Horse Oct. 14. It's available for preorder at your local comic shop now.