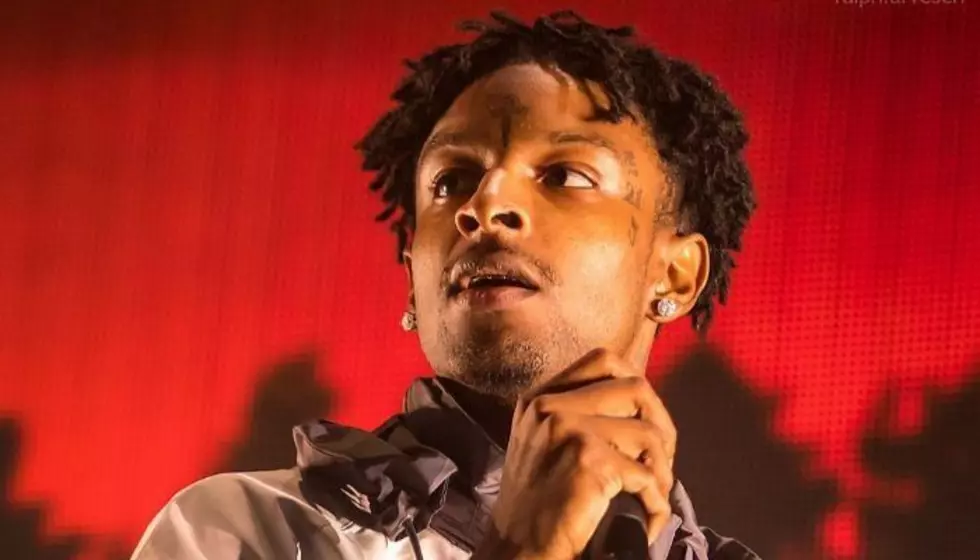 21 Savage arrested by ICE, claims rapper is from UK
[Photo via Ralph Arvesen/Wikimedia Commons]
21 Savage, whose legal name is Sha Yaa Bin Abraham-Joseph, has been arrested by ICE this morning in Atlanta. According to Spin, U.S. Immigration and Customs Enforcement claim that the rapper is not from the southern state. In fact, ICE believes 21 Savage has overstayed his legal visa from the UK.
While Abraham-Joseph's UK birthplace is unknown, TMZ suggests that it could be the associated-state, the Caribbean Island of Dominica.
Many fans and community members in Atlanta claim that the rapper is a local and the arrest is a "targeted operation with federal and local law enforcement."
However, according to the Atlanta Journal-Constitution, ICE spokesperson Bryan Cox says Abraham-Joseph is an "unlawfully present United Kingdom national."
According to ICE, Abraham-Joseph came to the US on a one-year visa back in 2005. He is now 26 years old, which would suggest that Abraham-Joseph was around 12 when he arrived in America.
"We are working diligently to get Mr. Abraham-Joseph out of detention while we work with authorities to clear up any misunderstanding," Abraham-Joseph's attorney Dina LaPolt says in a story with TMZ. "Mr. Abraham-Joseph is a role model to the young people in the country — especially in Atlanta, Georgia and is actively working in the community leading programs to help underprivileged youths in financial literacy."
According to TMZ, Abraham-Joseph is being held for removal proceedings, not just for being in the country illegally, but also for being convicted of a felony drug charge in 2014.
21 Savage is featured in Post Malone's "rockstar." Additionally, the rapper is nominated for a Grammy this year with the scene-related rapper. The 61st Grammy Awards will air next weekend, Sunday, Feb 10 on CBS at 8 p.m. EST. 
What do you think of 21 Savage's ICE arrest? Or perhaps his possible UK origin? Sound off in the comments below.
[envira-gallery id="194987"]