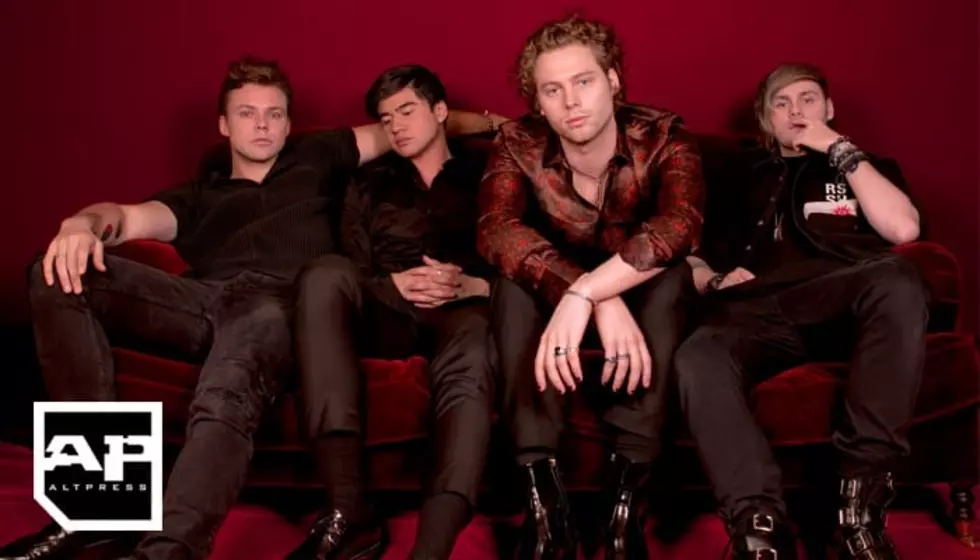 Hear 5SOS team up with the Chainsmokers on new song
[Photo by: Giselle Dias]
The Chainsmokers just dropped their woozy new collab cut with 5 Seconds Of Summer, entitled "Who Do You Love," the smoke-clearing slow jam's full reveal coming after a sci-fi-tinged video tease from the 5SOS crew just a few days ago.
Below, hear the new song and watch the lyric video. You can also stream or download "Who Do You Love" here.
On Monay, in a vivid ad that recalled a scene from the original Star Trek series or maybe Stanley Kubrick's 2001: A Space Odyssey, it seemed that 5 Seconds of Summer were first seeking out the Chainsmokers via Amazon Music.
Twitter
Lie To Me
Alexa
"Alexa, follow the Chainsmokers on Amazon Music," it looks like the band's Ashton Irwin implores to the device held aloft. The query follows the 5 Seconds Of Summer members' dramatic amble into the austere desert environment.
"Sure, you're now following the Chainsmokers," Alexa responds, its eerily synthesized computer voice leaning fully into the uncanny valley. Gusts of distorted wind are heard billowing through the video's bleak, digitized landscape.
Of course, it was all part of the "double-tease from [t]he Chainsmokers and power pop-punkers 5 Seconds of Summer for what appears to be a new tune," Billboard reported, pointing to the Chainsmokers' own clip teasing the team-up.
So, what do you think about the new song, "Who Do You Love"? Are you a fan of the Chainsmokers' music? Sound off in the comments section, below, and let us know your take on this all-new 5 Seconds Of Summer collab track!
[envira-gallery id="197607"]