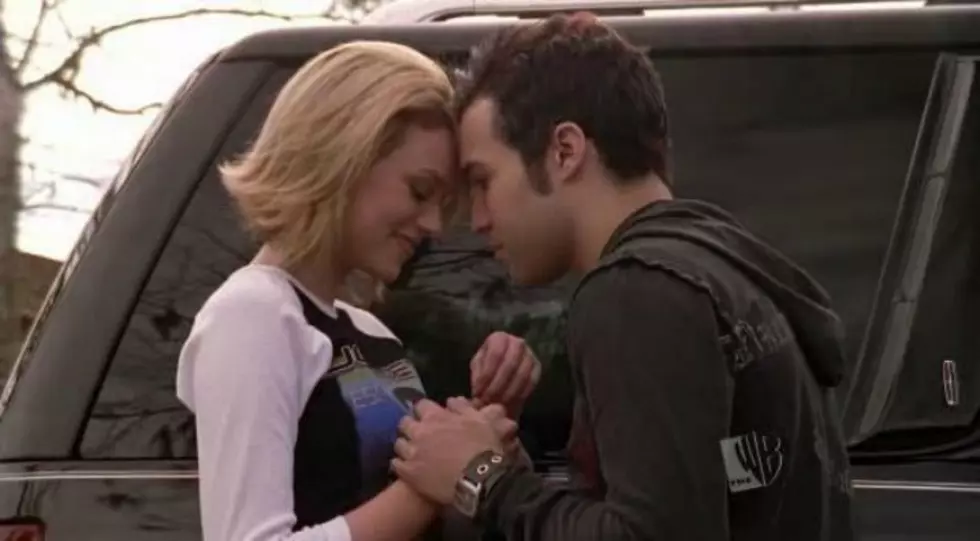 5 TV characters who rocked
Peyton Sawyer - One Tree Hill
"Every song ends, but is that any reason not to enjoy the music?"
Before Myspace's heyday, Peyton Sawyer reigned as the ultimate emo scene queen. Though just a high school cheerleader full of raging teen angst, she single-handedly ran booking duties for the nightclub Tric—securing the likes of Jimmy Eat World, Jack's Mannequin, the Honorary Title and Angels And Airwaves. She went on to run her own record label called Red Bedroom Records. Speaking of bedrooms, didn't she have the most kickass one of all? It was truly what music lovers' dreams are made of. Aside from the stacks of vinyl records she owned, she drew the lyrics of Yellowcard's "Empty Apartment" on the wall. (Talk about chill parents.) Then there was the time she nonchalantly dialed up Alternative Press to talk to her rocker chick birth mother. But, on top of all that, let's not forget she casually dated Pete Wentz of Fall Out Boy. Oh, if only we could be more like Peyton Sawyer.
Seth Cohen - The O.C.
"Hey, do not insult Death Cab."
In 2003, Seth Cohen made indie cool before indie was cool. Thanks to Cohen's perpetual love for that scene's music, the popular television show produced some of the most memorable soundtracks to date. Though he was treated as a comic book-loving nerd, Cohen spoke to the geeky, music-obsessed kid in all of us. Heck, he even made it appealing. Before its four-year run came to an end, The O.C. attracted notable acts including the Killers, Rooney, Coconut Records and Nada Surf. 
Rich Hardbeck - Skins
"Because I don't compromise ever. I'm metal."
If there was ever a true resident metalhead on a television show, it was certainly Rich Hardbeck. Repping the scene during the U.K. version of Skins' fifth and sixth seasons, Rich took pride in being an "outcast" by frequently sporting Cancer Bats T-shirts and  attending a Napalm Death show—who even appeared in an episode. Stubborn and strong-willed, Rich remained true to his cynical, self-proclaimed "metalhead" status, refusing to conform to the status quo and showing disdain for those he deemed as simply trying to "fit in." Until he met Grace Blood, that is, and he realized falling in love could actually be pretty metal, too. 
Ted Mosby - How I Met Your Mother
*Breathes heavily* "I'm Dr. X."
Okay, maybe Ted didn't have that many musical moments (he was too busy trying to find a wife, let's be real), but his pretentious attitude toward alt-rockers Dishwalla, the band he so-called "discovered," is darn near unforgettable. Calling Ted out on his hipster-esque "I knew that band before they were mainstream" argument, the gang labels him as a "piggyback stamper"—someone who believes they are the first to give something an original stamp of approval when in actuality, they only give approval after someone else has already done so. C'mon. We all know those people. Nonetheless, quirky Ted did enjoy some Interpol, Wilco and Pixies. And how could we forget his alternate radio DJ personality, Dr. X? Classic.
Tate Langdon - American Horror Story: Murder House
"Got any Kurt Cobain on that thing?"
Ah, grungy teenage love. It doesn't get much better than a Nirvana-loving sociopathic ghost who's eternally bound to the '90s and in love with a rebellious, cigarette-smoking teenage girl with an affinity for Morrissey. And just like that, amidst a sea of conflicted emotions, you find yourself empathizing with a cold-blooded murderer. But, hey, at least he's got good taste in music, right?