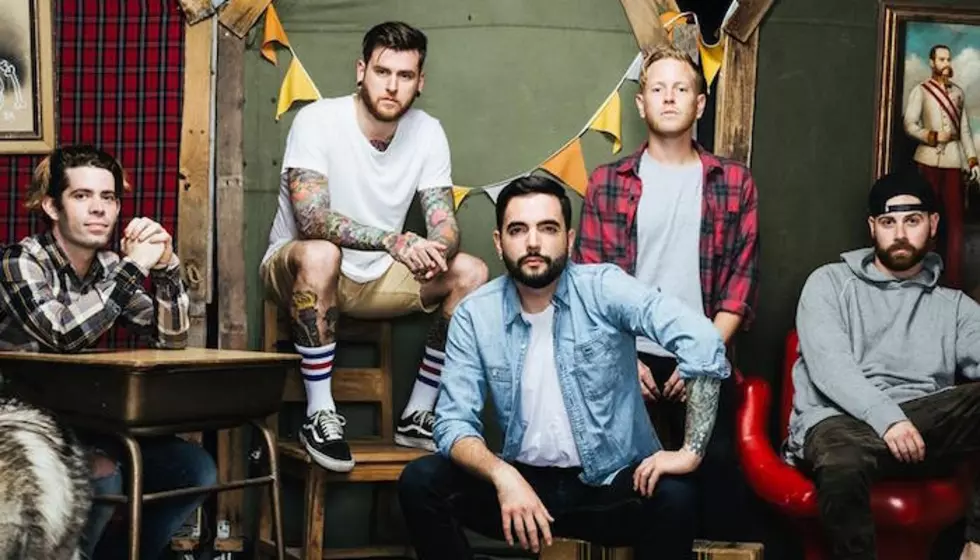 A Day To Remember setlist for Raisin' Hell In The Heartland tour revealed
[Photo by: James Hartley]
A Day To Remember kicked off their epic summer tour at Express Live! in Columbus, Ohio last night. The band brought out stacked support for the Raisin' Hell In The Heartland Tour with Knocked Loose and Boston Manor opening up the show.
ADTR played through an impressive variety of tracks, and you can check out the full setlist below.
Just prior to the start of the tour, ADTR revealed the Columbus stop was sold out with a handful of tickets available at the door.
Days before, the band revealed their merch, which includes several shirts, socks, a hat and more.
The band played tracks from For Those Who Have Heart, Homesick, What Separates Me From You, Common Courtesy and their latest 2016 album Bad Vibrations.
Check out some fan-shot footage of the first show and the full setlist below.
A Day To Remember setlist:
"2nd Sucks"
"Right Back at It Again"
"Paranoia"
"Mr. Highway's Thinking About the End"
"Better Off This Way"
"Sticks & Bricks"
"Have Faith In Me"
"I'm Made of Wax, Larry, What Are You Made Of?"
"Sometimes You're the Hammer, Sometimes You're the Nail"
"All Signs Point to Lauderdale"
"All I Want"
"The Plot to Bomb the Panhandle"
"If It Means a Lot to You"
"The Downfall of Us All"
A Day To Remember hit Council Bluffs, Iowa next. In between supporting ADTR, Boston Manor will be playing a handful of headlining dates with more information here.
ADTR also just unveiled the 2019 Self Help Fest lineup with details here. Raisin' Hell In The Heartland tickets are available here with a full list of remaining dates below.
Dates:
06/07 — Council Bluffs, IA @ Stir Cove*
06/08 — Madison, WI @ The Slyvee
06/10 — Wichita, KS @ The Cotillion
06/11 — Oklahoma City, OK @ Diamond Ballroom
06/12 — San Antonio, TX @ The Tobin Center
06/14 — New Orleans, LA @ The Fillmore
06/15 — Birmingham, AL @ Avondale Brewing Co.
06/16 — Augusta, GA @ Bell Auditorium
06/18 — Chattanooga, TN @ The Signal
06/20 — Raleigh, NC @ The Ritz
06/21 — North Myrtle Beach, SC @ House Of Blues
06/22 — Richmond, VA @ The National
06/23 — Poughkeepsie, NY @ Mid-Hudson Civic Center**
06/27 — Portland, ME @ State Theatre
06/28 — Providence, RI @ THe Strand Theatre**
*A Day To Remember only
** No Knocked Loose
[envira-gallery id="195377"]