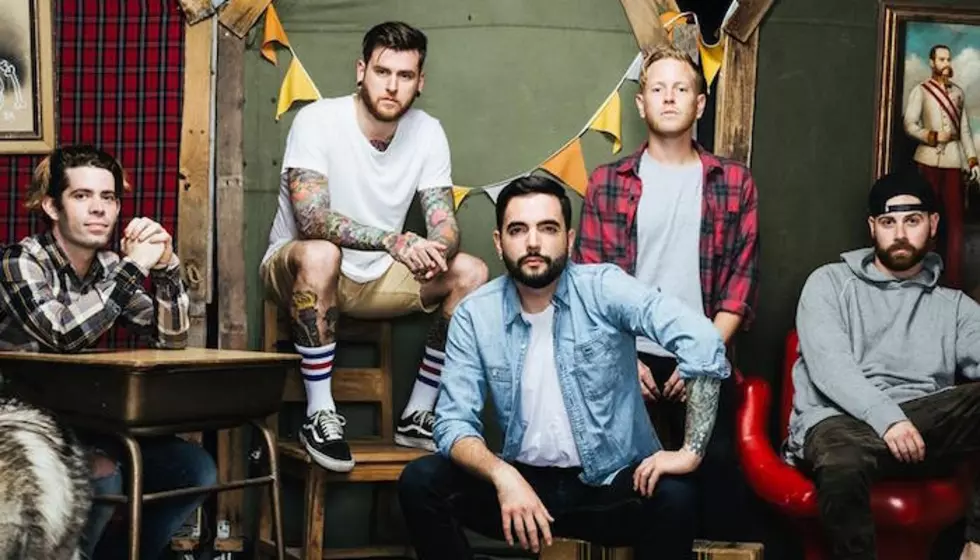 A Day To Remember unveil 2019 Self Help Fest lineup
[Photo by: James Hartley]
A Day To Remember have just announced the first acts for Self Help Fest, which, for the first time, will have festivals in two locations.
Along with the original San Bernardino location, there will be a Boston-area festival in Worcester, Massachusetts.
Among the first acts are FEVER 333, Wage War, I Prevail, Beartooth and more. The festival is also in its sixth year.
The announcements were made via social media.
The Massachusetts festival will take place Sept. 7 and the California one will be Oct 12. Tickets to both dates are available now here.
You can see the full list of acts below.
San Bernardino Date
A Day To Remember
I Prevail
Beartooth
Periphery
This Wild Life
Set Your Goals
While She Sleeps
Angel Dust
Can't Swim
Elder Brother
Massachusetts Date
A Day To Remember
Falling In Reverse
FEVER 333
Wage War
Whitechapel
This Wild Life
The Acacia Strain
Self Help Fest launched its first installment in 2014 in San Bernardino, California alongside acts such as Bring Me The Horizon, Of Mice & Men, The Story So Far, Memphis May Fire, Atilla, the Word Alive and many, many more. They later followed it up with a northeast date in Philadelphia that same year.
ADTR frontman Jeremy McKinnon later explained how the idea for the festival came together after a conversation with his girlfriend.
"She told me that the most people who come [to our shows] respond like it's more than just a concert to them," he said. "It's like the music is genuinely helping them. Thus, we titled our festival Self Help, because at the end of the day that's what music's all about."
Over the course of its history, the festival has featured quite impressive lineups including a reunited Underoath in 2015. At the time, Aaron Gillespie explained why this festival was a good fit.
"It was offered to us. It's such a rad festival and it seems like a lot of the bands that have come up after us are playing it. I feel like it's just a great place to get everyone together. A Day To Remember started in the same town that Underoath started in, so I think it's going to be dope. I'm really excited."
More A Day To Remember news 
A Day To Remember fans have an amazing chance to own some of the band's original gear.
The band posted a listing of multiple items including guitars and amps for anyone to buy and record music of their own with.
"This is gear we have toured with, recorded with and written songs with. We're ready to pass some of it along to you to do the same," the band wrote in the caption of the listing.
here
How excited are you for this year's Self Help Fest? Sound off in the comments below!
[envira-gallery id="199143"]