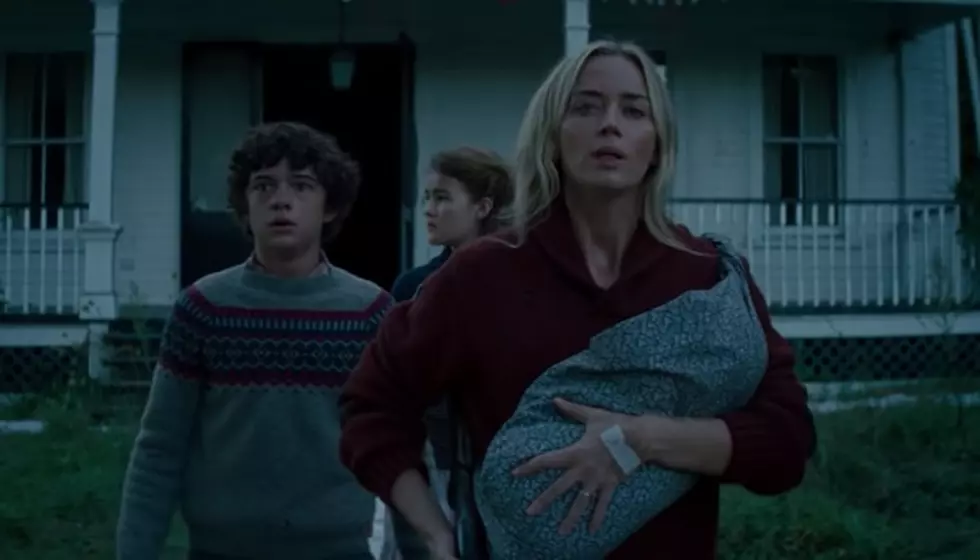 'A Quiet Place Part II' proves monsters aren't the only threat in new trailer
[Photo via YouTube]
A Quiet Place Part II just dropped the first official trailer for the film. This was bound to be good, given the pulse-pounding, suspenseful teaser that released a few weeks ago. It delivered.
The 2:37 video is packed with action and horror from start to finish. It looks like we will be treated to two different parts of time. One takes place before the invasion and one that continues where the A Quiet Place left off.
The teaser ominously showed the family, quickly after the events of the first film. They are apparently venturing into the unknown. Now, the trailer shows what leads to that as we see Emily Blunt and her children in what appears to be the very next morning after the end of A Quiet Place. 
From there, the action begins. We're in the car with the family in a blood-thumping scene that shows us the first day of the invasion. We get a lot more action and a lot more looks at the extra-terrestrials that terrorize the planet.
Next, we get our first look at the newest addition Cillian Murphy who appears to have a few tricks up his sleeves but may be harboring a dark secret. Overall, the trailer does an incredible job of showing a divergence from the first film with plenty of scare-packed action sequences. There is sure to be a lot of noise in A Quiet Place Part II. Watch the trailer below.
A Quiet Place took the horror world by storm in 2018. The film, starring John Krasinski and Emily Blunt, follows a family living in a post-apocalyptic world. Extra-terrestrial creatures with a hyperacute sense of hearing inhabit the world. This forces survivors to live in almost complete silence.
A Quiet Place Part II is due out Mar. 20, 2020. Written and directed by Krasinski, A Quiet Place Part II stars Blunt, Noah Jupe and Millicent Simmons. It also added Cillian Murphy and Djimon Hounsou.
Are you excited for A Quiet Place Part II? We think it looks incredible. Sound off below!
[envira-gallery id="195048"]