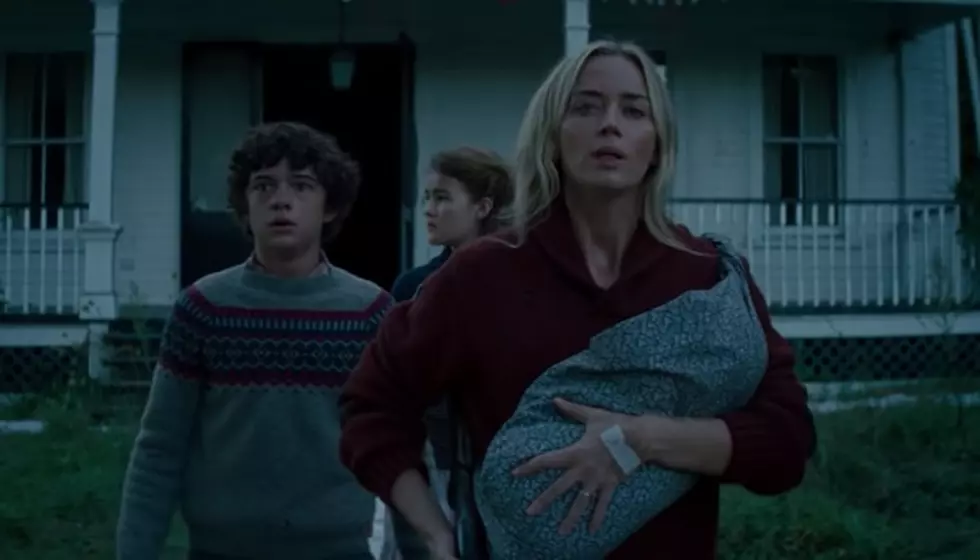 It looks like we'll be waiting even longer to see 'A Quiet Place Part II'
[Photo via YouTube]
Well, it looks like we'll be waiting even longer to see some of our favorite films. Paramount Pictures announced that various films including A Quiet Place Part II are being delayed again.
Tom Cruise's Top Gun: Maverick and the long-awaited Jackass film are also facing delays.
Due to the repercussions and uncertainty around the coronavirus pandemic, various blockbuster films have faced release delays this year. Earlier this month, we learned that Halloween Kills is delayed an entire year. Now, the film starring Jamie Lee Curtis is premiering in October 2021.
As well, Jordan Peele and Nia DaCosta's remake of Candyman is being delayed a few months. The film was originally set to arrive in June and was pushed to Sept. 25. Now, it is being pushed again and will arrive Oct. 16. Last month, we got a chilling new look into the 1992 remake with a new teaser.
The new Purge film Forever Purge also has a new release date. The film is now arriving on July 9, 2021. The film was initially removed from the release calendar altogether after its original July 10, 2020 release.
Now, it looks like another highly-anticipated suspense thriller is facing delays amid the pandemic. Paramount Pictures announced that A Quiet Place Part II is no longer arriving on Sept. 6, 2020. Now, the sequel starring Emily Blunt is set to premiere on Apr. 23, 2021.
Paramount's decision to postpone its films is due to financial reasons and consumer experience. In short, Paramount, and other studios, don't want to release films in an uncertain market.
"We truly believe that there is no movie-viewing experience like the one enjoyed in theaters," Paramount executives Chris Aronson and Mark Viane say in a statement. "We are committed to the theatrical experience and our exhibition partners, and want to stress that we are confident that, when the time comes, audiences everywhere will once again enjoy the singular joy of seeing Paramount films on the big screen."
Along with A Quiet Place Part II, Jackass is no longer arriving in July 2021. Now, the film is scheduled for a Sept. 3, 2021 release. The highly-awaited film starring Johnny Knoxville and company was originally set to hit theaters in March 2021.
As well, Top Gun: Maverick has been pushed back from Dec. 23, 2020 to July 2, 2021. Disney's live-action Mulan has been removed from release calendars entirely after facing various delays this year.
A Quiet Place Part II stars Blunt and Cillian Murphy (Batman, Peaky Blinders). We learned that filming for the sequel began in mid-2019. Then, in December, fans got the first-look teaser of the new film and then its first trailer in January. Specifically for the Super Bowl, another exclusive teaser of the John Krasinski film was released.
The sequel appears to pick up right where the last film left off. Blunt's character and her kids can be seen leaving their home following the death of Krasinski's character. From there, they dodge monsters while running into other individuals who are just trying to survive. A short synopsis of the film has been released.
"Following the events at home, the Abbott family now face the terrors of the outside world. Forced to venture into the unknown, they realize the creatures that hunt by sound are not the only threats lurking beyond the sand path."
Are you excited to see A Quiet Place Part II? Let us know in the comments below.