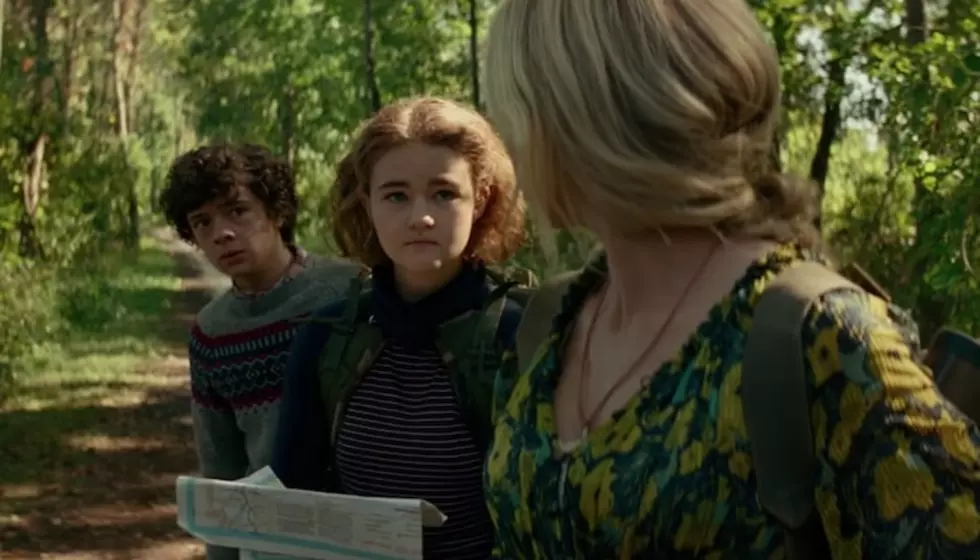 'A Quiet Place Part II' first suspenseful teaser picks up right where it left off
[Photo via Youtube]
The first teaser for A Quiet Place Part II dropped today and wow is it intense. Just like A Quiet Place, the suspense and fear are so palpable, it's difficult not to be stressed to the max.
An official trailer is set to drop Jan. 01 with the film being due in March.
A Quiet Place took the horror world by storm in 2018. The film, starring John Krasinski and Emily Blunt, follows a family living in a post-apocalyptic world. The world is inhabited by extra-terrestrial creatures with a hyperacute sense of hearing. This forces survivors to live in almost complete silence.
A Quiet Place was such a success that it was immediately green-lit for a sequel. While details surrounding the plot have been scarce, we know it will still focus on the original Abbot family.
Judging from the teaser, we also can almost completely confirm that the film is set not long after the events of the first film. This is due to a bandage on the foot of Emily Blunt that she required due to some events near the end of the film.
Just like the first film, the near silence of the teaser is unnerving. We see Blunt leading her children, their steps muffled by sand underneath their feet. That is until the sand runs out, replaced by dried, crunchy leaves. Blunt knows she must continue and we see her take the first step. Watch it below.
Tense, right? While the teaser shows no sign of the baby, we know it is in the film based on an image that seems to come from around the same time in the plot as the teaser. Blunt and the children are wearing the same outfits, although the teaser appears to happen later in the day judging by the sunlight.
[Photo via Image.net][/caption]As stated, the film is due out in March. Written and directed by Krasinski, A Quiet Place Part II stars Blunt, Noah Jupe and Millicent Simmons. It also added Cillian Murphy and Djimon Hounsou.
Tell us what you think of the new teaser for A Quiet Place Part II in the comments below!
[envira-gallery id="195048"]