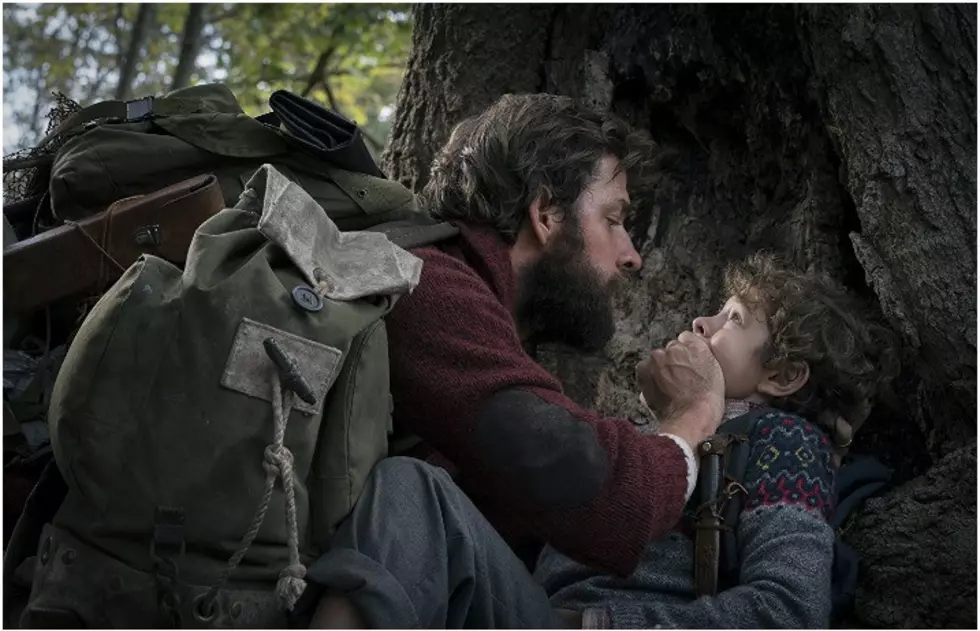 Watch a chilling trailer for John Krasinski's new movie, 'A Quiet Place'
[Photo by: Paramount Pictures/Platinum Dunes]
There's nothing better than a thriller that keeps you on the edge of your seat, and we're pretty sure John Krasinski's new film, A Quiet Place, will do just that.
Read more: Here's why John Krasinski hasn't confirmed his return for 'The Office' reboot
Krasinski released the debut trailer during his appearance on The Ellen DeGeneres Show, following the film's original teaser video that played during this year's Super Bowl.
Luckily for us, this new trailer expanded on what we've seen so far, making the film's plot a little easier to wrap our heads around. Fair warning, though: The trailer has also got us seriously spooked.
The film follows Emily Blunt and her real-life husband (and director of the film) John Krasinski as the duo and their children live their lives in utter silence, often speaking in sign language and avoiding anything that makes a sound.
The reasoning behind their silence? There's a supernatural monster that hunts and kills anything that makes noise. 
Catch A Quiet Place when it makes its way to theaters April 6, and watch the trailer below:
Watch more: Blood, guts and golden showers: Here are musicians favorite horror movies