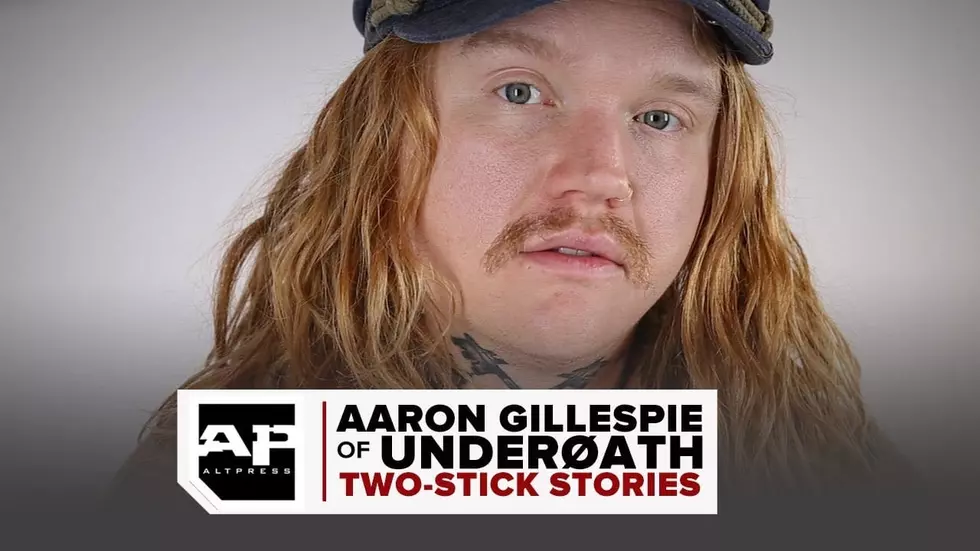 Underoath's Aaron Gillespie on "not knowing what he's doing" on drums
Underoath drummer Aaron Gillespie won't say it himself, but he was born to play the drums. The Underoath drummer and vocalist has no clear recollection of wanting to play music.
Instead, Gillespie only has a faint memory of a primal draw to the aesthetic of the drum kit that has been the impetus for the raw emotional inertia behind Underoath's storied career for the last two decades.
In this APTV exclusive, Gillespie recalls his early days practicing to his dad's record collection and drumming behind a church choir. He also describes his goals as a musician and details the challenges of playing and drumming at the same time and which UØ record has proven to be the most challenging to perform songs from live.
Gillespie also muses on the importance of maintaining a decorum with fans. He also weighs in on what it really means to be an influential drummer. Plus, learn why serving the lyric of the song is infinitely more important than technique and time signatures.
On Underoath's last APTV exclusive, they revealed they aren't always the best at remembering song titles in their back catalogue. Honestly, the way they figure out which song is which is pretty damn endearing, and maybe even a little adorable…
Chris Dudley and Tim McTague of Underoath have had modern rock in a relentless auditory chokehold throughout 2018. Their most recent effort Erase Me is their first release since their hiatus. Dudley and McTague open up about lessons learned during the band's break that made them a more sustainable outfit. Learn how the instantly iconic look of Erase Me came to be and how the band has changed since 2005.