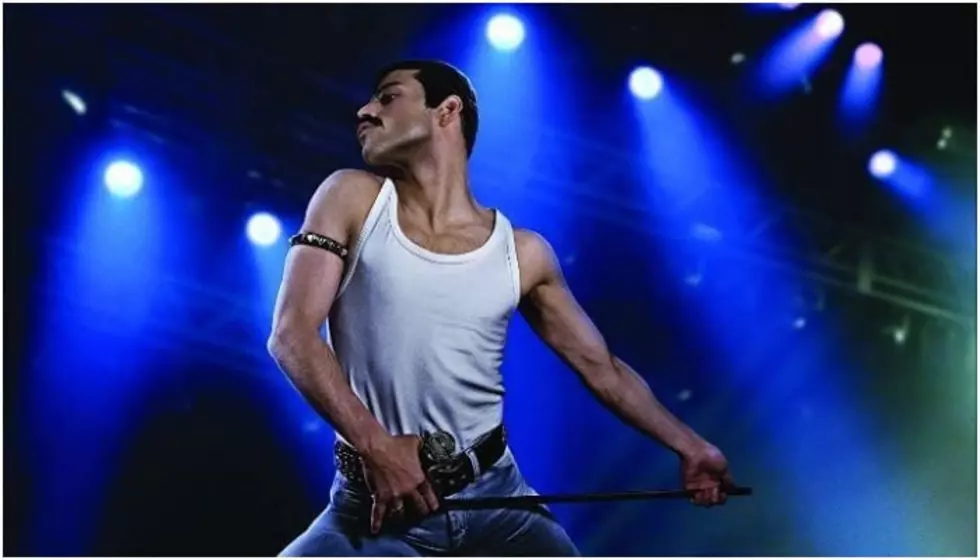 There's a cameo in 'Bohemian Rhapsody' that almost no one knows about
[Photo by: Fox Film Corporation]
Current Queen frontman, Adam Lambert, makes a super brief cameo in the Freddie Mercury biopic Bohemian Rhapsody.
During an interview from the film's premiere, Lambert told Access that his appearance is "very, very mysterious."
Eagle-eyed fans were quick to spot the singer during the film, a brief moment that takes place while Mercury (played by Rami Malek) is at a truck stop on Queen's first-ever North American tour.
Lambert can be seen in the background of the shot while Mercury calls his then-fiance from a pay phone. According to Billboard, he's playing "a suitor waiting for a public restroom hookup."
Lambert has been on tour with Queen for the past six years. The singer told Billboard he "became obsessed with Mercury in his early 20s."
"Musically, I loved his attack: He was very aggressive and seemed in control of everything he was singing. Later, seeing some live performances [on video], it was also his stage presence, the way he was so over the top," Lambert said.
"I knew he meant to be campy and wild to entertain people. I identified with that in him very quickly."
Bohemian Rhapsody breaks box office records
Bohemian Rhapsody is now the second highest grossing music biopic in history upon its successful opening weekend. The film grossed over $43 million-$45 million, surpassing Lady Gaga and Bradley Cooper's beloved remake of A Star Is Born.
The Queen biopic, starring Rami Malek as frontman Freddie Mercury, exceeded box office expectations, according to Billboard. In terms of music-related biopics, the film now follows 2015's Straight Outta Compton, whose box office debut totaled $60.2 million.
You can check out the trailer for Bohemian Rhapsody below:
Did you catch Adam Lambert's super brief cameo? Let us know in the comments!