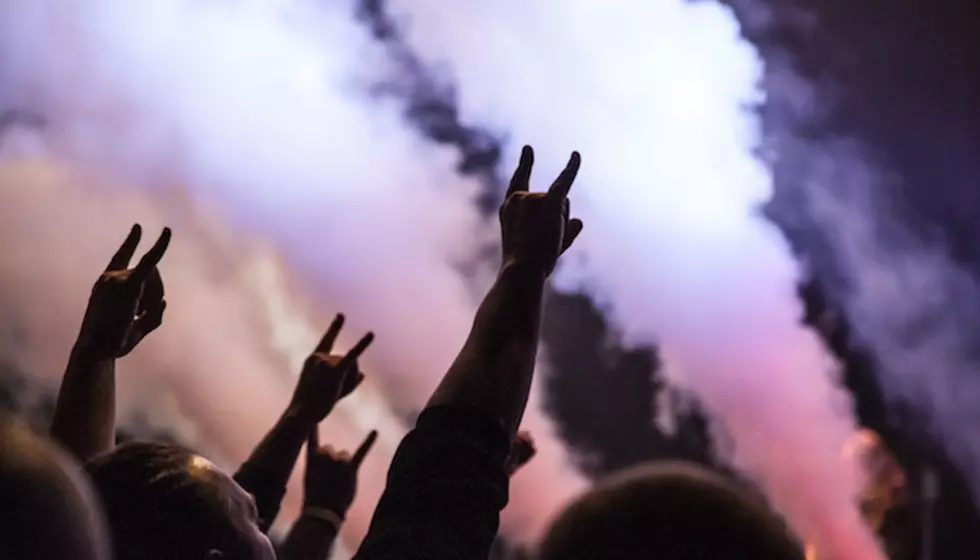 Here's how AEG is responding to backlash over refund policies
[Photo via Unsplash/Luuk-Wouters]
If you've been following along with the recent backlash being hurled against ticket buying platforms, you know that consumers are very upset. Well, AEG is attempting to assuage the concerns of customers as best they can. 
AEG is offering a 30-day ticket refund window for all rescheduled shows, starting May 1. 
Many people are struggling financially from the colossal number of layoffs due to the ongoing COVID-19 coronavirus pandemic, and a lot of people have been looking to get refunds for concert tickets for shows that likely aren't happening. 
It recently came to light that ticket scalping companies like Stubhub, Ticketmaster, Seat Geek and Viagogo aren't doing so hot financially and are even debating requesting a government bailout. 
Ticketmaster and StubHub also quietly changed their refund policy to only include canceled events, not postponed ones. 
One man was so floored with the change that he's currently suing StubHub for $5 million. 
Earlier this week, Ticketmaster outlined their refund policy. They explained how the cash flow of their company model makes it nearly impossible for refunds to occur right now. Essentially, this angered customers even further. 
Now, according to Billboard, AEG has implemented a new refund policy that is granting cash refunds within a 30-day window of the show being rescheduled. 
For example, if a postponed show is rescheduled on May 1, customers have until May 31 to get their refund from AEG. If your shows isn't rescheduled until Aug. 1, then you have until Aug. 31 to get your refund. Shows that were already rescheduled in March or April are covered too. The refund window will begin May 1, so don't worry about missing the boat. 
However, refunds will not be made available until a show is postponed or cancelled. 
AEG has the same policy as Ticketmaster and StubHub, with canceled events receiving an automatic refund. 
More Ticket Controversy
Ticketmaster outlined and explained their updated policy late last week. They explain in the page that refunds for rescheduled or postponed events will only happen if the organizer explicitly sets it up.
In a scenario where they don't, Ticketmaster is encouraging people to test their luck at reselling through their own resale market. Sure, they're waiving their own fees but it's highly unlikely anyone is ordering tickets for shows that may never happen right now. You can read their full policy here.
Ticketmaster essentially will not be here to help you in two scenarios. One, if you can't resell your ticket. Two if you can't make a new date for any shows you have tickets for.
On April 15, Ticketmaster attempted to assuage the backlash with a statement about their business practices.
It discussed the issues Ticketmaster is having with giving refunds. They say it is due to the number of events being affected. But, they predict that they will be able to provide refunds for most events in the future.
Read the full statement below. 
Ticketmaster serves as the sales platform for event organizers worldwide. Our standard practice is for clients to hold the cash from their ticket sales. Clients using our platform also retain the ability to set individual policies for their postponed or rescheduled events. 
Typically, event organizers have had the flexibility to offer refunds for virtually all postponed and rescheduled events. However, the unprecedented volume of over 30,000 events impacted to date, coupled with continued uncertainty over setting new dates while awaiting clearance from regional governments, has led to event organizers needing additional time to reschedule their events before deciding to offer refund options. 
As of today, over 11,000 events, including over 4,000 postponed sports, concerts and arts events, have already authorized refunds. While we cannot guarantee all event organizers will offer refunds on their rescheduled events, we anticipate the vast majority will make a refund window available once new dates have been determined. In addition, Ticketmaster continues to issue refunds for all canceled events. 
The entire Ticketmaster team is working from home and doing its best to respond to all fans and clients. We will continue to keep fans up to date on the status of events via email and via our Covid-19 event portal.
Judging by the responses on social media, Ticketmaster only dug themselves a deeper hole with their statement.
Tell us what you think of AEG's updated refund policy in the comments below!
[envira-gallery id="197607"]