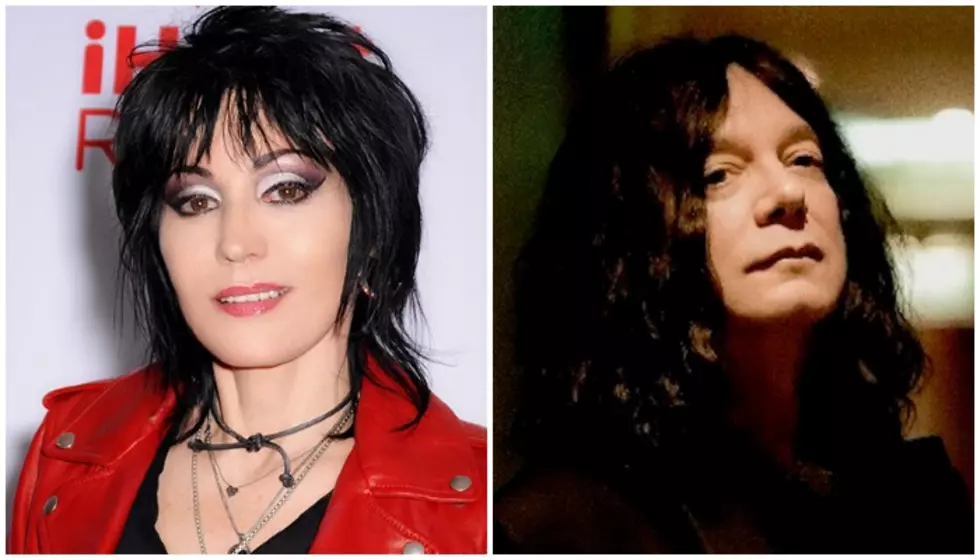 Joan Jett remembers "I Love Rock 'N Roll" writer Alan Merrill after passing
[Photos by: Joan Jett/Toglenn, Alan Merrill/Vanwalker]
Alan Merrill, the co-writer of the hit song "I Love Rock 'N Roll" has tragically passed away from coronavirus. Merrill was only 69 years old.
Merrill wrote and record "I Love Rock 'N Roll with his group the Arrows in 1975. The song grew massively in popularity seven years later when it was famously covered by Joan Jett & The Blackhearts. 
Alan Merrill's daughter, Laura Merrill broke the news about her father on Sunday, March 29. In a lengthy statement to Facebook, Laura Merrill stated that "the coronavirus took [her] father this morning." She recalls having recently photographed him for his new album. Laura Merrill pleads to the public to stay home and stay safe "if not for you... for others. For my dad." 
You can read the full post below. 
Laura Merrill has since shared pictures and even more heartbreaking words about her father. They can be viewed here. 
Joan Jett also released a statement regarding the passing of Merrill. Jett recalls watching the Arrows on TV and wished him a "safe journey to the other side." 
I've just learned of the awful news that Alan Merrill has passed. My thoughts and love go to his family, friends and music community as a whole. I can still remember watching the Arrows on TV in London and being blown away by the song that screamed hit to me. With deep gratitude and sadness, wishing him a safe journey to the other side.
Coronavirus is a very serious threat that has now claimed over 2,100 lives in just the United States (per Center for Disease Control).
Just last week, it was reported that You actor Mark Blum passed away due to complications from the virus. On March 29, country music legend Joe Diffie, best known as the singer of "Pickup Man" and "Prop Me Up Beside The Jukebox (If I Die) also passed away from the deadly virus. 
Stay home. Stay safe. Listen to Alan Merrill's the Arrows play "I Love Rock 'N Roll."
[envira-gallery id="197439"]