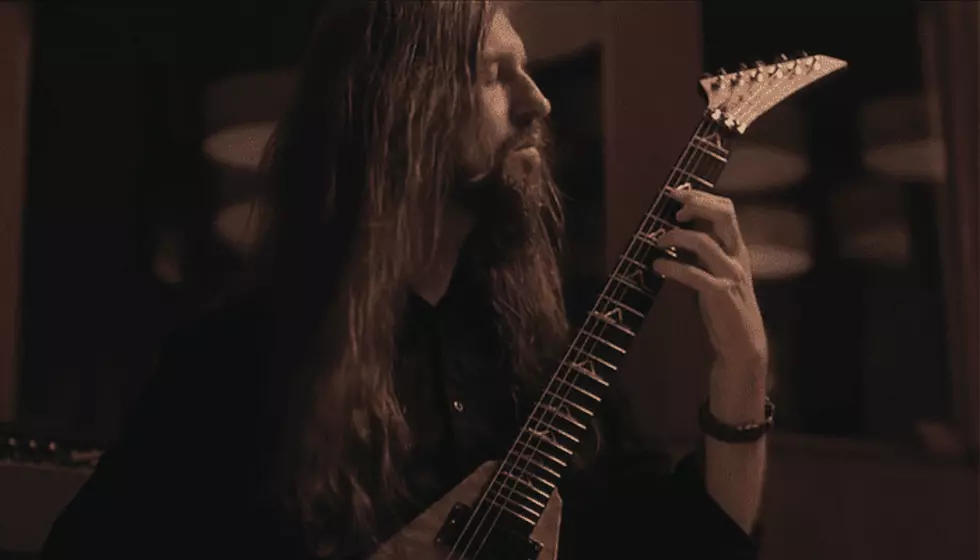 All That Remains guitarist Oli Herbert's widow seeks partial tour profits
[Photo via Instagram/allthatremains]
All That Remains and the widow of their late guitarist Oli Herbert are in a financial dispute amidst the ongoing investigation into the musician's death. 
Beth Herbert is the widow of guitarist Oli who drowned last year at age 44. His death was ruled "suspicious" by police when they found unprescribed antidepressants and sleep aids in his system.
Since then, the police have opened an investigation into his death. Oli made a will a week before his death leaving Beth everything, and the will was never looked at by legal representatives.
The band's vocalist Phil Labonte has previously made comments about Beth, calling her a "garbage human being".  
"Beth was never to be around… to be on tour. She would come to the local shows because, you know, we couldn't stop her," Labonte said. "Everyone else in the band, you know, wives, girlfriends, whatever – they would come out on tour, stay for a few days, stay for a week, everybody got along… We made the decision, and she wasn't allowed because she was a garbage human being."
He continued in the interview to express his distaste for Beth. 
"We tried to get (Oli) to get a divorce for a long time. I can't tell you exactly why he wouldn't do it or what the circumstances were surrounding his resistance," he said. "But I can say that I personally talked to him and said multiple times, 'Look, if you need a place to stay, I got plenty of room.'"
Now, just over a year after his death, the band are in a financial dispute with Beth. The Hartford Courant wrote a report about the ongoing investigation and where everything stands with the band and the widow. 
The police recently said they were still investigating his death and seized Beth's computer and phone. 
The report also revealed that she's fighting All That Remains to try to obtain information so she can receive Herbert's profits. She filed a three-page letter in probate court and sent it to the band. The paper states, via attorney Robert Alan Schrage, that All That Remains has refused to turn over financial information she needs to file an inventory of her husband's estate in court. She also is asking for profits from the band's European tour that they took shortly after Herbert's death. 
"There have been tours and shows played by All That Remains since Oli Herbert's death about which the estate, as part owner of All That Remains Inc., hasn't been notified by being sent its copy of the profit and loss statements nor has the estate been paid its equal portion of profits as tour pay,'' the letter states.
The report also states that Beth has yet to submit a full inventory of Herbert's  assets in court. However, she submitted a bill to court seeking payment for her husband's cremation and reimbursement for expenses involved in a memorial service for the guitarist. The bill was $6,901 but has yet to be approved. 
All That Remains found a permanent replacement guitarist earlier this year for the band. The band recruited Jason Richardson (Born of Osiris and Chelsea Grin) as a temporary replacement, but now he's been welcomed as a permanent member.
[envira-gallery id="186695"]