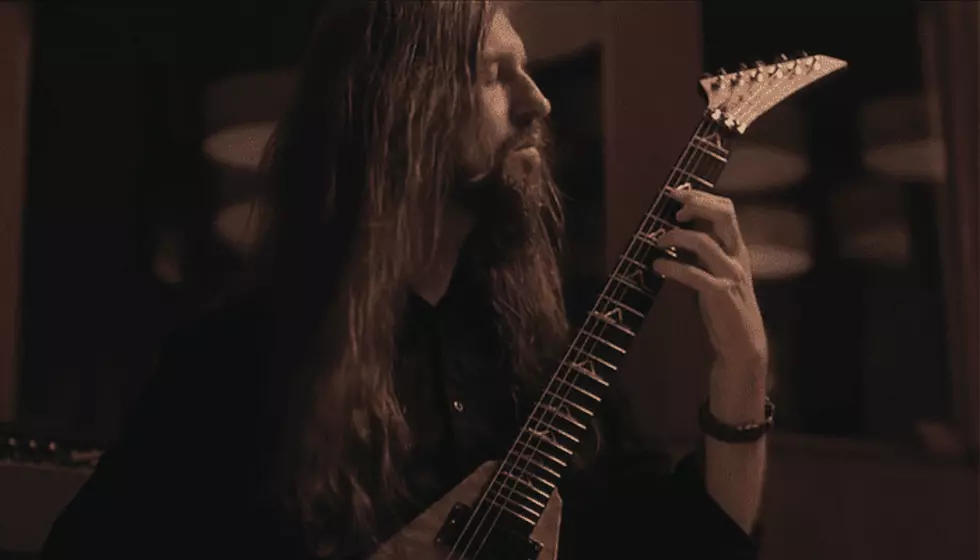 All That Remains guitarist Oli Herbert dies at 44—UPDATED
[Photo via Instagram/allthatremains]
UPDATE: OCT. 17, 4:34 P.M. EST
All That Remains announced Wednesday morning that guitarist Oli Herbert died at the age of 44. Herbert's widow, Beth, took to his Facebook page to thank fans for the kind words.
"Hello everyone this is Beth, Oli's widow. Thank you all for the kind thoughts and words. I don't want to go into what happened until we have a complete picture, but as soon as we do there will be a statement from the family on this page. In the meantime, please respect our privacy as there are still relatives being informed of Oli's passing. Thank you."
She also stated that no details are currently available and that a formal statement will be released within the next few days.
However, Billboard is reporting that Herbert was found dead in a pond near his Connecticut home Tuesday around 5 p.m. Connecticut State Trooper spokesperson Tanya Compagnone stated he was reported missing, which led to officers searching the area.
Officials state nothing appears suspicious about his death, and an autopsy to determine the cause is scheduled for Wednesday.
ORIGINAL POST: OCT. 17, 10:32 A.M. EST
All That Remains announced Wednesday morning that guitarist and founding member Oli Herbert has passed away. Herbert was 44.
There aren't any further details at this time. The band asks that privacy be given to Herbert and his family.

You can read the full statement below.

"We were devastated to learn that Oli Herbert, our friend, guitar player, and founding member of All That Remains, has passed away.
Oli was an incredibly talented guitarist and songwriter who defined Rock and Metal from the Northeast. His impact on the genres and our lives will continue indefinitely.
No further details are available at this time. The band and family request that you please respect their privacy and remember Oli by celebrating the great music he made."


All That Remains just released two new tracks, "Wasteland" and "Everything's Wrong" Friday. The tracks are taken from their upcoming full-length Victim Of New Disease, which is scheduled to drop Nov. 9.
We extend our deepest condolences to All That Remains and Herbert's family and friends at this time.