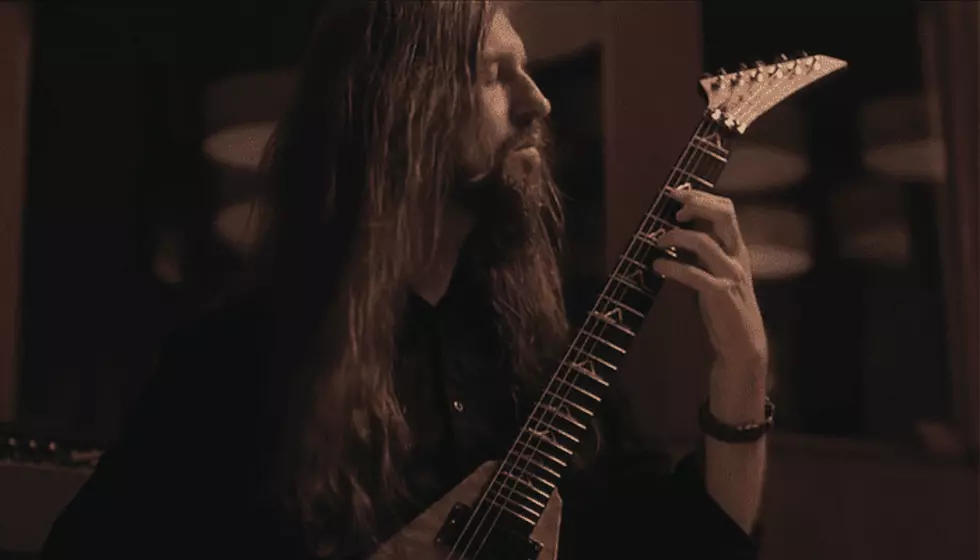 All That Remains guitarist's "suspicious" death remains unsolved
[Photo via Instagram/allthatremains]
The death of All That Remains guitarist Oli Herbert was extremely suspicious and more than six months later remains unsolved.
According to the Hartford Courant, the case has not seen any progress and a Superior Court judge has dismissed the foreclosure case on his home.
As previously reported, Herbert was reported missing in October by his wife Beth Herbert who Tim Labonte called a "garbage human being." His death was ruled "suspicious" by police when they found unprescribed antidepressants and sleep aids in his system.
Herbert made a will a week before his death leaving his wife everything, and the will was never looked at by legal representatives. Beth's attorney Anthony Spinella previously stated Beth cooperated with the investigation, allowing them to search their home and interview her.
Now Spinella says he has informed police that any further requests should come through him.
The Herberts' home was set for foreclosure, but last week, the case was dismissed leaving the property under Beth's control. The home was purchased in 2013 for roughly $135,000 and appraised at about $200,000 now.
The Freedom Mortgage Company filed the foreclosure notice last June. After Oli failed to appear in court, a default motion was made against him. The case was dismissed "for failure to prosecute said action with reasonable diligence," meaning the plaintiffs decided not to pursue.
All That Remains found a permanent replacement guitarist earlier this year for the band. The band recruited Jason Richardson (Born of Osiris and Chelsea Grin) as a temporary replacement, but now he's been welcomed as a permanent member.
What do you think about Oli Herbert's death remaining unsolved? Let us know in the comments below.
[envira-gallery id="195048"]