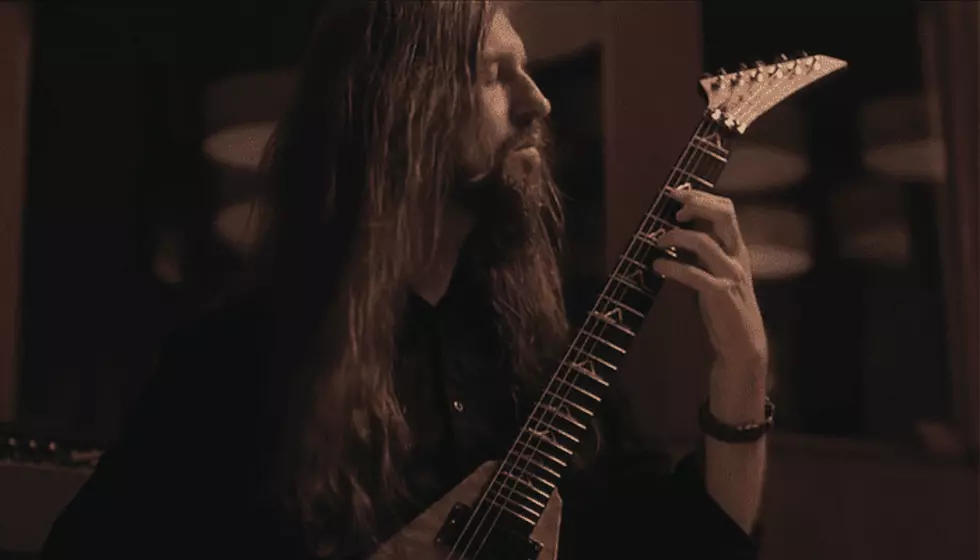 All That Remains' guitarist's death "suspicious," police say
[Photo via Instagram/allthatremains]
All That Remains announced Oct. 17 that guitarist and founding member Oli Herbert passed away. Herbert was 44. Despite a cause of death and initial reports stating nothing appears suspicious, police are now releasing new information.

The same day Herbert's passing was announced, his widow Beth took to his Facebook page to state she "[didn't] want to go into what happened until [they] have a complete picture, but as soon as [they] do there will be a statement from the family on this page."

Despite this, Billboard reported Herbert was found dead in a pond near his Connecticut home Oct. 16 around 5 p.m. Connecticut State Trooper spokesperson Tanya Compagnone stated he was reported missing, which led to officers searching the area.
At the time, officials stated nothing appears suspicious about his death, and an autopsy to determine the cause was scheduled. It was later revealed Herbert drowned and had unprescribed antidepressants and sleep aids in his system.
Today, the Hartford Courant reveals police are treating the case as "suspicious." The paper states:
"While the state medical examiner's office ruled this week that Herbert, 44, drowned, it called the manner of death "undetermined." The manner of death is usually listed as homicide, suicide or accident, but state Chief Medical Examiner Dr. James Gill said Herbert's case will remain undetermined unless new information is developed.
"State police sources said they are treating Herbert's death as suspicious at this point. The Eastern District Major Crime Squad is investigating.
"Sources said police are compiling a timeline of Herbert's last 24 hours, reviewing his medical history and searching for people who may have been in contact with him on or before Oct. 16, when his body was found in Hydeville Pond. He had been reported missing by his wife, Elizabeth Herbert. The couple has lived in a home that borders the pond since 2014, town records show."
Herbert's cause of death
On Nov. 10, a toxicology report was released revealing unprescribed antidepressants and sleep aids were in Herbert's body when he drowned in a nearby pond. The report states that drowning is the guitarist's official cause of death, not overdose.

Beth took to Herbert's Facebook page to declare he was "apparently self-treating for manic-depression that has run in his family for several generations."

She claims Herbert refused doctor treatment. She also described the "psych meds found in his system were the same ones that a close relative has been prescribed for a long time, so he knew what to hunt down for the 'treatment.''' She also states taking the prescriptions unmonitored "explains his occasional erratic behavior here at home."

When asked in the comments how the toxicology results explain his location at the time of death, she stated the drug's side effects include hallucinogenic effects and restlessness.
"Oli kept wanting to go outside that night before he disappeared and he kept walking toward the pond, which is a pitch black part of our property as well as very slippery. Add to that fact that it was raining that evening. Apparently he left the house after I went to bed so I couldn't stop him and bring him back inside."