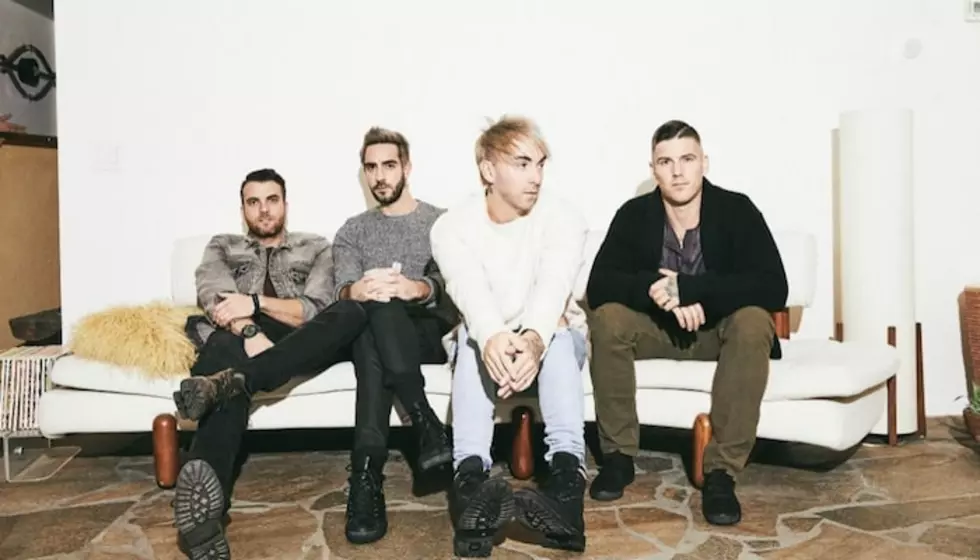 All Time Low lift your spirits with upbeat single "Melancholy Kaleidoscope"
All Time Low mentioned yesterday (March 23) that they would be releasing new songs leading up to the release of their new album Wake Up, Sunshine and they're delivering with a new track called "Melancholy Kaleidoscope."
The band are revealing a new lyric video for the track today marking the first of three songs they plan to release now leading to the album's arrival.
Wake Up, Sunshine is set to arrive on April 3, but due to issues relating to the ongoing pandemic, physical copies will not be shipping on time.
Yesterday, the band were letting fans know the album will arrive on streaming platforms as scheduled anyway. To make up for the delays, they announced they would be dropping three new tracks leading up to the album on top of the singles already released.
Due to the coronavirus pandemic, production and shipping of CDs and vinyl is being delayed. Amazon has even stopped adding stock of non-essential items in their warehouses to make room for medical supplies and more.
webstore
The first single from the album, "Some Kind Of Disaster," arrived back in January. After four cryptic teasers spread out over a couple of weeks, the Baltimore-based punks gave fans their first new music in over a year.
Then, they ended up revealing full details for the new album.
The record includes collaborations with blackbear and the Band CAMINO. Speaking on the record, vocalist Alex Gaskarth says they went back to basics for Wake Up, Sunshine. 
"We got back to how we started," Alex says. "It had been a long time since the four of us made a record under one roof. That became a central theme. We've been a band for 17 years. Everybody brought something to the table. A lot of what you're hearing came from those magic moments together."
Jack Barakat then chimed in and agreed. "I think we accomplished something special. By putting our four heads together, we were able to make a classic All Time Low album."
A few days later, they gifted fans another new single, "Sleeping In."
Last week, the band also gave "Getaway Green" an official release after debuting the track last year at Slam Dunk Festival.
Now though, they're dropping off yet another single for fans to check out while waiting for April 3.
You can check out the "Melancholy Kaleidoscope" lyric video below.
What do you think of the new All Time Low song? Let us know your thoughts in the comments below.
[envira-gallery id="195048"]