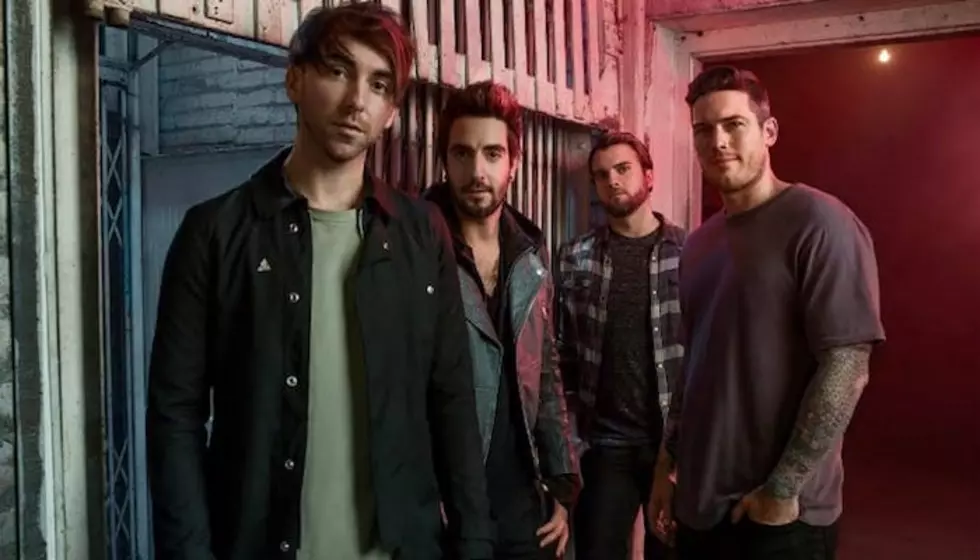 All Time Low fans speculate new song release with latest cryptic logo tease
All Time Low are continuing their cryptic announcements. Today, the Baltimore-based punks dropped their fourth. This time, however, we have something tangible. The band tweeted a video, much like their second and third teases that reveals a new logo.
With the tweet, there is a link to a YouTube video that premieres at 12 a.m. EST Jan. 21. Fans are understandably excited as this is most likely the first new music from the band's new era.
To catch you up to speed, on Jan. 8, the band uploaded a mysterious panda-filled video and then deleted it the following day. With blacked-out profile pictures for the band account and each member, they first shared a video of the "Birthday" music video panda setting fire to a Last Young Renegade jacket, suggesting the end of their most recent era started in 2017.
Exactly one week later, the band uploaded a second video that sparked even more theories concerning a possible new era.
Nothing Personal
each member has inked
Future Hearts
Fans began formulating theories of what the video could mean. They took note that the logos are fading to black and began theorizing this could mean a new one with the assumed upcoming era.
Exactly one week later, ATL dropped yet another teaser video much like the last one.
Future HeartsLast Young Renegade
The tweet includes a link that takes you to a YouTube video that will air at 12 a.m EST Jan. 21. The video titled "012120.mp4" is below.
We can't wait to see what's in store at midnight! If you're stoked, sound off in the comments below!
[envira-gallery id="186668"]