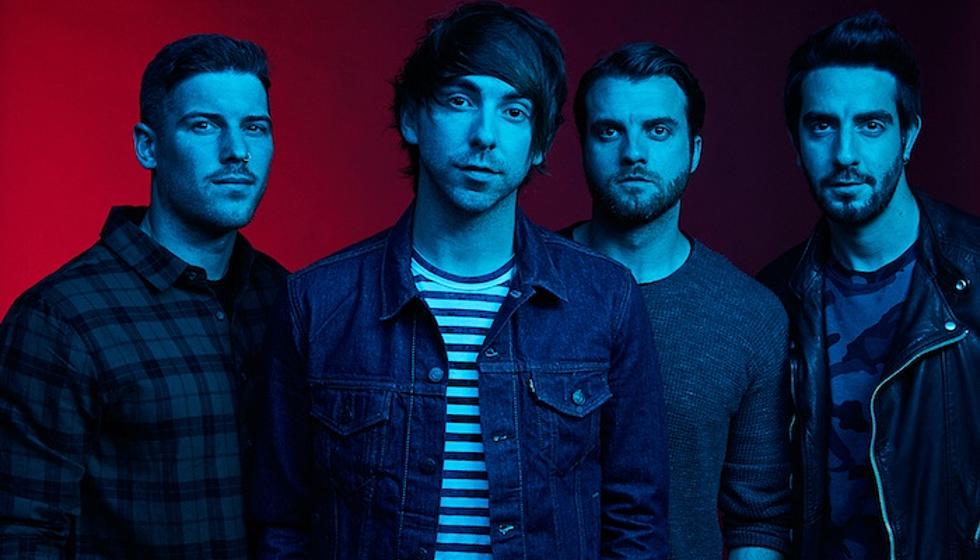 All Time Low debut two 'Nothing Personal' tracks live at anniversary gig
[Photo by: Jimmy Fontaine]
All Time Low presented a rather iconic moment to some lucky fans at The Fonda Theater in Los Angeles, CA last night. They performed "Hello, Brooklyn" and "Walls" for the very first time ever live.
The two songs both come from their 2009 album Nothing Personal. All Time Low is currently in the midst of their sold-out Nothing Personal anniversary shows. Last night in L.A was the first of four.
they've said they have never played live before
In an interview with Alex Gaskarth, he cites his reasoning for never playing "Hello, Brooklyn" live before.
"There's definitely things that I probably wouldn't do now on a song that I did then," Gaskarth states. "I was trying things and wanting to make stuff work. And other things were a little bit of a lack of knowledge of how to correctly write songs."
"I probably wouldn't chant the names of a bunch of cities again if I was being honest. [Laughs.] But that song was fun actually because we, so "Hello Brooklyn," we've literally never played live. That's one we really had to dig in on and get right as we played it again for this rerecord."
All Time Low are playing three more 
Nothing Personal
12/20 — Chicago, IL
12/27 — Sayreville, NJ
12/28 — Sayreville, NJ
What do you think of All Time Low making playing "Hello, Brooklyn" and "Walls" for the first time live? Sound off below!
[envira-gallery id="199143"]