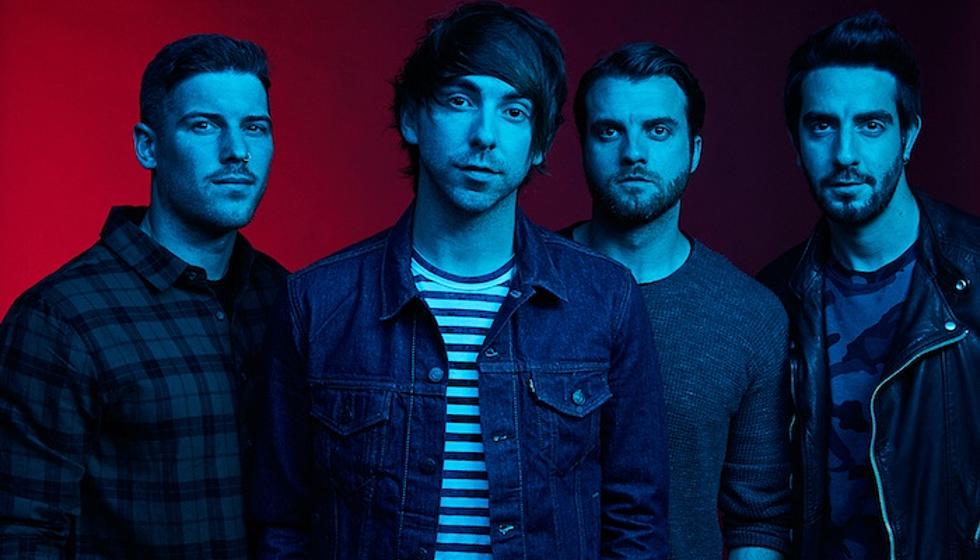 All Time Low to stream 'Nothing Personal' documentary one day early
[Photo by: Jimmy Fontaine]
While most bands celebrate 10-year anniversaries with a tour or reissue, All Time Low dared to be different by rerecording Nothing Personal a decade later.
We're just a couple of days away from the release of the rerecording of their second full-length, It's Still Nothing Personal: A Ten Year Tribute, but ATL are letting fans check out the documentary one full day early! Check out the details below.
Speaking with AP, frontman Alex Gaskarth revealed the reasoning behind the band's decision to rerecord the album.
Ahead of Friday's release, All Time Low will be doing a livestream of "the story behind the record" on Twitch tomorrow, Nov. 7 at 5:00 p.m. EST.
You'll be able to catch the livestream
here
All Time Low's It's Still Nothing Personal: A Ten Year Tribute is available for preorder here. The band's seven-date Nothing Personal anniversary shows are currently sold out, but you can keep up with them for future gigs here.
To read the full Nothing Personal interview with Gaskarth, click here.
[envira-gallery id="197607"]