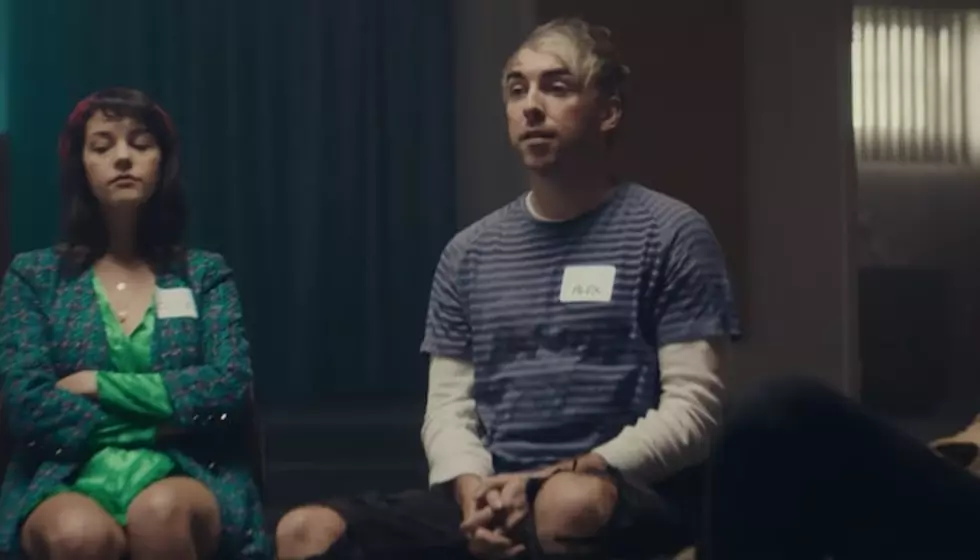 Alex Gaskarth clears up misheard lyrics in new All Time Low song
[Photo via YouTube]
All Time Low dropped their first new music in over a year a little over a week ago on Jan. 21. The song is called "Some Kind Of Disaster." While it absolutely rips, it's already confusing some fans over the lyrics.
Alex Gaskarth replied to a fan on Twitter today who was asking for some clarification on some potentially misheard lyrics.
Misheard lyrics are a very common thing. In fact, we have an entire list of My Chemical Romance ones. Obviously, they're not grossly misheard. No one is mistaking them saying "Helena" for "Serena" or something. In the case of All Time Low, we doubt people think the beginning of the song is "I got your picture/I'm coming with ya/ Dear, burrito count me in."
No, these are little misheard lyrics such as not knowing if someone is saying sun or song. In "Some Kind Of Disaster," the first verse features the lyrics "I woke up from a never-ending dream/I shut my eyes at seventeen/I lost every moment in between/I felt the sun rise up and swallow me, yeah."
Apparently, both the word sun and song are correct. For an artist to just say that either one works on a song they wrote, especially after they already have merch printed is a bit unusual but that rocks. So, just stick with whatever rolls off the tongue easier.
More All Time Low 
Don't worry, All Time Low and AltPress have got you covered for your daily dose of internet cuteness. Last week on Twitter, a user posted a video of three children absolutely vibing to All Time Low's newest track "Some Kind Of Disaster." It's a rather brief clip but one that is entirely worth watching just for the end.
"Some Kind Of Disaster" dropped on Jan. 21 after All Time Low teased the release for a couple of weeks. It is their first new music in over a year.
All Time Low's "Some Kind Of Disaster" is a certified hit. The punchy, anthemic rock track is three minutes and 44 seconds of music to dance to. It only makes sense that even those who don't technically know All Time Low can't help but groove.
Tell us your worst case of mishearing lyrics in the comments below!
[envira-gallery id="194483"]