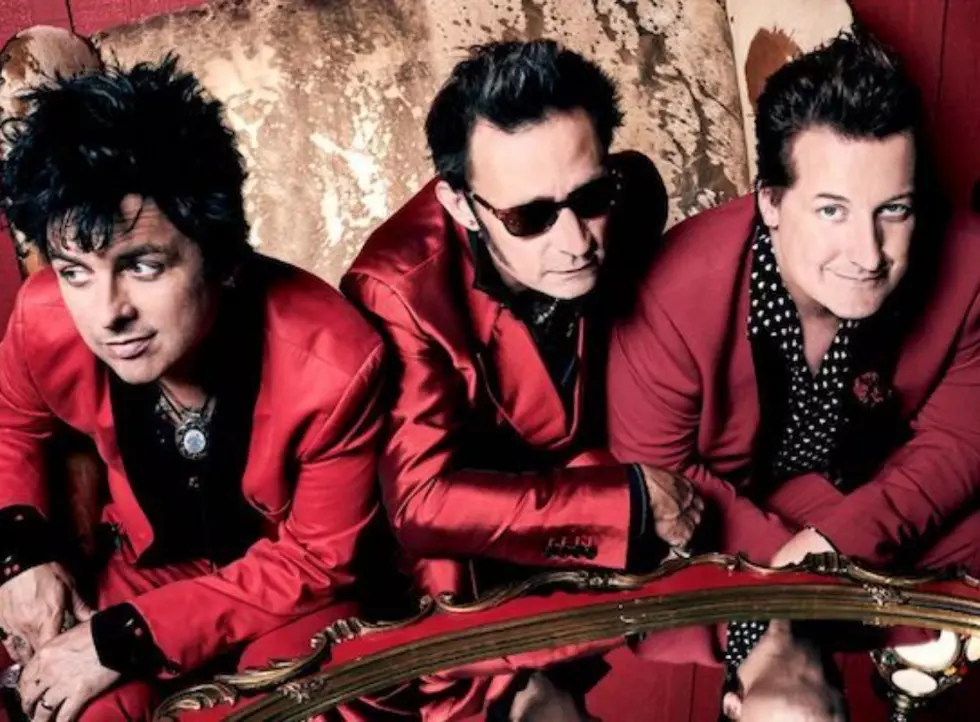 11 alternative groups still playing together after a decade or more
[Photo by Pamela Littky]
Whether due to personal reasons, creative differences or non-music-related conflicts, it's pretty common for a band's lineup to shift over time. And in that same vein, it's noteworthy when a core group of original members are able to stick it out through all the ups and downs that the music industry brings.
In a world where change is inevitable, there's something truly heartwarming about watching band members grow and evolve together as artists and as people, and always being the better for it (kind of like that couple in your favorite TV show that you never stop rooting for). Here are 11 bands who've kept the same lineup since their earliest days of success—and will hopefully continue to do so for another decade.
All Time Low
Having burst onto the scene in 2003, All Time Low have established themselves as one of the most popular, versatile and fan-devoted bands in modern alternative music. Over the course of eight studio albums, the band have consisted of vocalist Alex Gaskarth, lead guitarist Jack Barakat, bassist Zack Merrick and drummer Rian Dawson, all of whom have been friends since their early teens. Their acclaimed 2012 album, Don't Panic, featured adorable cartoon character versions of the four members as part of the artwork for the lyric booklet. In contrast, the cover of their most recent release, 2020's Wake Up, Sunshine, is a laid-back, no-frills photo of them, reminding fans of the real people behind the music.
Green Day
Yes, Green Day had already released their debut album with John Kiffmeyer on drums before Tré Cool joined the band, and they've added several touring members to their lineup over the years. But Cool, Mike Dirnt and Billie Joe Armstrong have been the faces of the punk-rock group for so long—try 31 years—that it's totally fair to acknowledge them as the trio who put Green Day on the map and launched their superstardom. They've stuck it out through countless highs and lows in both their music career and personal lives. Currently, they're giving live music a proper welcome back by playing sold-out shows on the Hella Mega tour alongside Fall Out Boy and Weezer.
The Maine
Since the Maine's inception in 2007, their sound has changed significantly, but their lineup has remained the same. The five-piece are well known for their close connection with fans, which is helped by the fact that they've been steadily releasing new music for 14 years now. It's been an incredible journey watching frontman John O'Callaghan and his bandmates—drummer Pat Kirch, bassist Garrett Nickelsen and guitarists Jared Monaco and Kennedy Brock—grow into mature, refined musicians. If you haven't already, be sure to check out their latest release, XOXO: From Love & Anxiety In Real Time, a bright, energetic album with plenty of catchy tracks.
Tokyo Police Club
Indie foursome Tokyo Police Club have been playing together solidly, without a single lineup change, since 2005. And they've had quite the ride over the past decade-and-a-half—performances at tons of major music festivals, several appearances on The Late Show With David Letterman, four successful albums and various award nominations. In May, the band released a special 10th-anniversary edition of their second album, Champ, and are about to embark on a celebratory tour.
Clutch
You'd think that over the course of 12 studio albums, creative differences would've caused a rift between band members who originally came together in their early 20s. That hasn't been the case for Clutch, who formed in 1991 and released their first studio album, Transnational Speedway League, in 1993. Like many bands, they combated the challenges posed by the COVID-19 pandemic by livestreaming shows and writing new music. They're gearing up to release a new album and will kick off the first leg of a U.S. tour in September.
Dir En Grey
Nothing creates a lasting bond quite like writing and playing hyper-technical metal music together. The five members of Japanese band Dir En Grey know this better than anyone. While it's remarkable that they've stayed together since 1997, the band's consistent lineup is just one of many things that make them unique. Frontman Kyo is regarded as one of the most versatile vocalists in metal, and they've found massive success in Europe despite their lyrics being in Japanese. 
You Me At Six
Like Green Day, You Me At Six replaced their original drummer early on in their career, after only one release (the EP We Know What It Means To Be Alone). Since then, the band's lineup has remained the same. After achieving breakout success with their debut full-length, Take Off Your Colours, in 2008, You Me At Six went on to release six more albums and play Vans Warped Tour. The deluxe edition of their most recent album, SUCKAPUNCH, hit shelves in July, and they'll finally get to perform the songs live on their fall tour with Bring Me The Horizon.
We Are The In Crowd
They might have taken a devastating hiatus in 2016, but We Are The In Crowd are playing shows again—with the same lineup you came to know and love in the early '10s. Even during the band's break, vocalist Taylor Jardine continued working with fellow WATIC members Cameron Hurley and Mike Ferri on her solo project, SAINTE. WATIC's chemistry as a band was always palpable during their live performances, and we can't wait to see them bring that energy back at the long-awaited Slam Dunk Festival in September.
Circa Survive
Anthony Green has lead so many different musical projects. So it may be surprising to learn that Circa Survive, the band Green started shortly after leaving Saosin in 2004, have kept the same lineup ever since, but it's true. They've released six studio albums together and show no signs of slowing. Circa Survive's critically acclaimed album Blue Sky Noise turned 10 in 2020, and they're set to kick off an anniversary tour in 2022 with fellow Pennsylvanians Tigers Jaw and Soul Glo. 
Alter Bridge
Out of the remnants of Creed came a new effort called Alter Bridge. The four founding band members—vocalist Myles Kennedy, guitarist Mark Tremonti, bassist Brian Marshall and drummer Scott Phillips—have stuck together ever since. They've become known for their intimate and emotional live performances, as well as their activism, having taken part in several relief shows for various causes over the years. Their cohesion and commitment to their craft, their fans and each other is clear.
Knuckle Puck
It's been more than a decade since the members of Knuckle Puck started making music together. As a solid five-piece, they've made their way to the forefront of the newest wave of pop punk. Like their predecessors featured on this list, the Chicago-based quintet have built a loyal fanbase by continuing to release new music consistently and touring almost constantly. With live music making a comeback, we're hoping Knuckle Puck finally get to hit the road soon in support of their most recent album, 20/20.