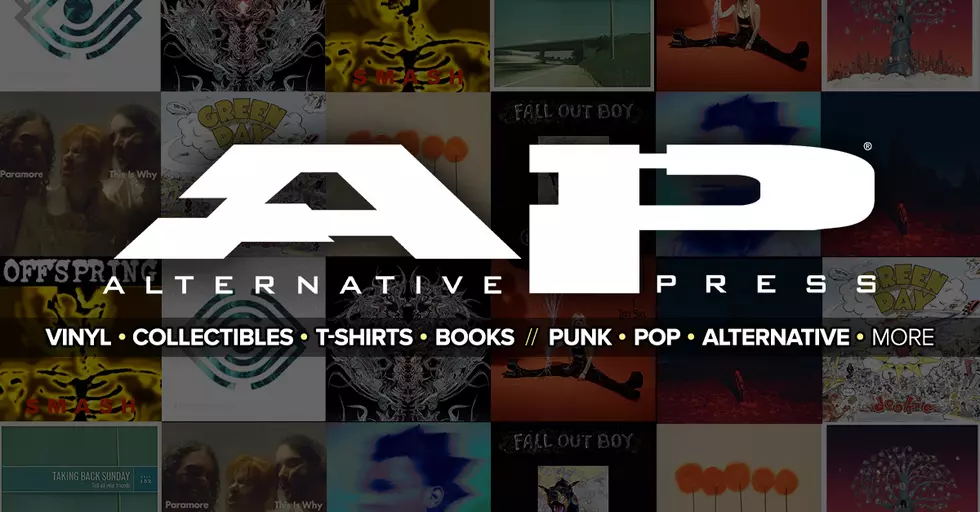 Introducing the all-new AP Store, featuring exclusive vinyl, tees and more
[Design by Rob Ortenzi]
Alternative Press just got even better at giving you the very best of alternative music and culture. 
Introducing the all-new AP Store, which aims to provide a one-stop shop for all of your music fandom needs. Head there now to browse through thousands of products, including a massive selection of vinyl (with exclusive variant presses), books, tees, figurines, and plenty more. And if you live across the pond, don't worry: We've got you covered with worldwide shipping.
Read more: 25 of the coolest vintage band T-shirts and where to find them
To mark the launch, we've teamed up with Spiritbox and Dance Gavin Dance for two huge vinyl exclusives, which you can buy here.
Make sure to check back daily for new launches and product lines, and sign up for our newsletter to be the first to know about all things alternative. Plus, keep up to date by following us on Facebook, Twitter, Instagram, YouTube, and TikTok.
Check out some of the products below.