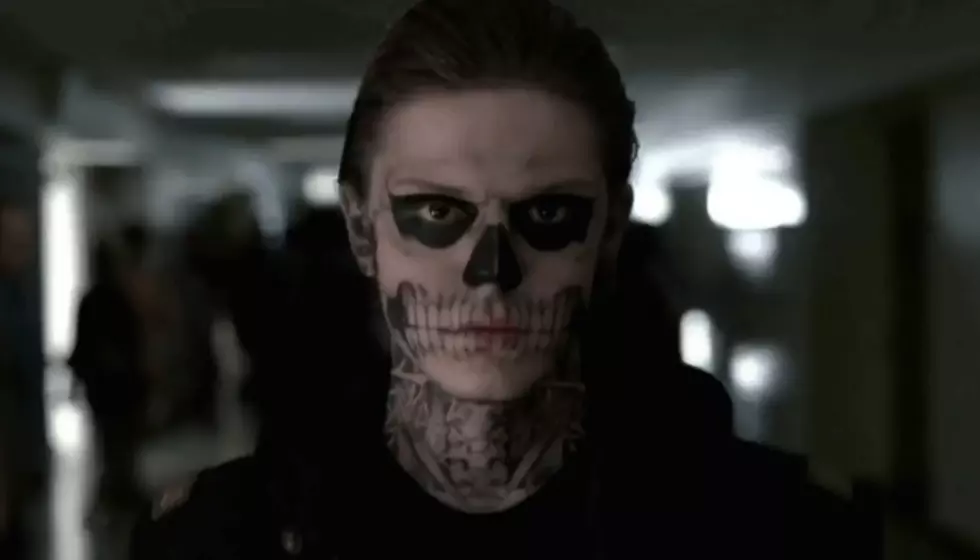 'American Horror Story' season 10 cast reveal confirms Evan Peters' return
[Photo via YouTube]
Don't worry American Horror Story fans, Evan Peters is making his return for the tenth season of the hit horror series.
We already knew that fan-favorite Sarah Paulson would be returning thanks to her interview with The Wrap back in January. Both Paulson and Peters were both absent in this past season American Horror Story: 1984 but have been a part of the series in some capacity since its debut with Murder House in 2011.
The horror show wrapped its ninth season, American Horror Story: 1984, in November. It marked the first season without regulars Paulson and Evan Peters. Before that, at the Television Critics Association's press panel, FX Prods. and FX Networks Chairman John Landgraf confirmed American Horror Story would be renewed through season 13.  Back in January, Paulson confirmed she would be returning.
"I can confirm that I will be in next season," Paulson says. "I have no idea what it will be… But I'm not coming back as a guest part, I will be a central character."
With news of the newly confirmed seasons, The Wrap asked the star if she'll be returning for those as well.
"God willing, I have no idea," she said. "But I do know that I did ask Ryan [Murphy] if the question was asked to me, could I say that I was coming back and he said, 'Yes, you can say.' So yes, I will be back on American Horror Story."
The Evan Peters news come from the first teaser of sorts for season ten of the horror thriller. Videos posted by show-runner Ryan Murphy show a beach. As waves crash along the dreary shore and Orville Peck's "Dead of Night" plays in the background, we are treated to a cast list of the show. One very notable edition to the cast is Home Alone star Macaulay Culkin. In addition, returning cast members include Kathy Bates, Billie Lourd and Lily Rabe.
Perhaps you may have noticed that Emma Roberts does not appear in this list. Be that a surprise for later of her not being in this season is still a mystery. Check it out below.
Still no word is known on the theme for American Horror Story's tenth season, but given this ocean-themes teaser, it could be something near a beach or even on a boat. A cruise liner season might be very cool.
Prior to Paulson's big announcement, Landgraf spoke highly of creators Ryan Murphy and Brad Falchuk while confirming seasons 11 through 13.
"Ryan and Brad are the undisputed masters of horror TV, having created the anthological limited series with American Horror Story and sustaining its success for nearly a decade as FX's highest-rated series," Landgraf says according to Variety. "We are grateful to them and Dana Walden and our studio partners for committing to another three years.
"American Horror Story has showcased a wealth of award-winning actors since day one and we appreciate the contributions of everyone, including Ryan, Brad and fellow executive producers Tim Minear, James Wong, Alexis Martin Woodall and Bradley Buecker; the writers; directors; cast and crew for each new, unforgettable installment of American Horror Story."
Like Paulson, Landgraf continues by saying he hasn't been told what the additional three seasons will focus on. But, 13 feels like the perfect number of seasons for the horror show.
"I think we're really fortunate that he still loves it because he has so many things on his plate," Landgraf says. "He surprises me by telling me what it's going to be. Somehow it feels really poetic to me that American Horror Story is going to have 13 seasons; that just felt right."
Are you excited for American Horror Story's tenth season? Tell us what you think it'll be about in the comments below!
[envira-gallery id="195048"]