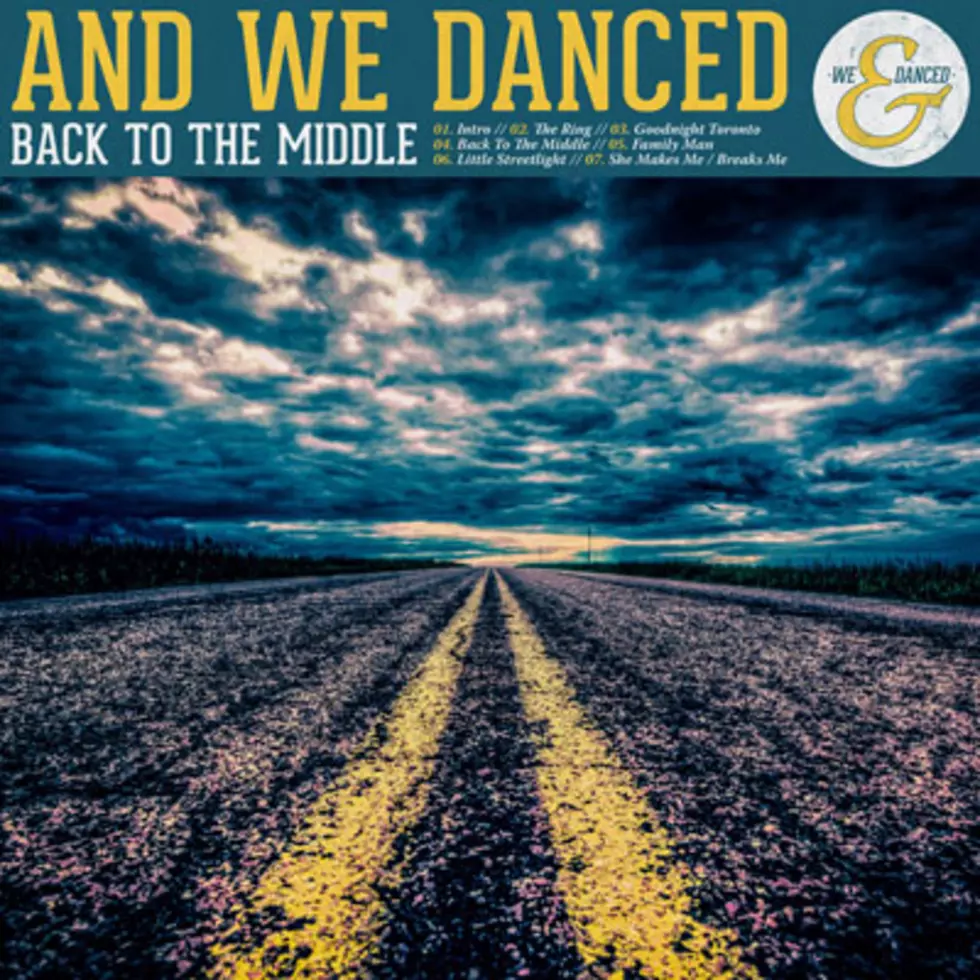 And We Danced – Back To The Middle EP
And We Danced
Back To The Middle EP
It's not too often an opening song called "Intro" is all that engaging, but on their debut EP, Back To The Middle, And We Danced manage to start things off with a two-minute instrumental called just that, and it's great. It sets the tone for the high-energy, Midwestern-tinged melodic emo rock to come over the EP's next six tunes. It makes sense that this is top-notch, given that And We Danced isn't some of these guys' first rodeo.
Vocalist/guitarist Zaq Zrust (formerly of Cadillac Blindside) leads the band through their high-energy, high-impact tunes, while Jeremy Tappero (who spent time in the Jealous Sound, the Gloria Record and the Stereo) backs him up with six more strings playing pure anthemic emo gold, with just enough swirling atmosphere to keep things interesting when they threaten to get predictable. Opener "The Ring" is the antidote if you're finding Jimmy Eat World's newer output to be lacking that certain spark of their early stuff, while "Goodnight Toronto" is so catchy and radio-ready (or at least 2 p.m. Warped Tour-ready) it's almost absurd; these guys know how to write a great song. The title track and the acoustic-tinged "Family Man" are upbeat but have a bit more of the melancholy that might be expected, given the members' previous bands.
All things told, it's a well-rounded EP that does exactly what an EP should: gets the listener excited for the possibilities a full-length has in store. Given their talent at writing a song that is both catchy and passionate, and their energetic and diverse emo-rock sound, And We Danced have nothing but possibilities ahead of them.
Paper + Plastick http://www.paperandplastick.com