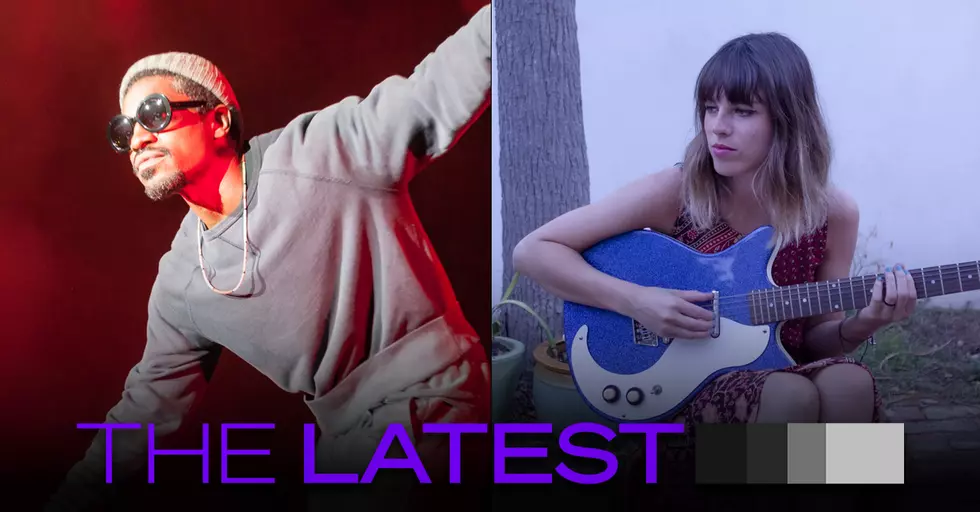 André 3000 teams up with Supreme, Melody's Echo Chamber recovers her lost album co-produced by Tame Impala and more
[André 3000/Shutterstock, Melody's Echo Chamber/Matt Sav]
Welcome to The Latest, our daily download of the essential news you need to know across music, culture and style.
André 3000 collaborates with Supreme
An André 3000 and Supreme collaboration is on the way. The legacy MC recently appeared in Supreme's Fall/Winter lookbook looking cool as hell with a tattered military jacket, sunglasses and the brand's famous red-and-white "box" logo shirt. Supreme teased the collaboration in a behind-the-scenes photo shoot video earlier this week. In the video, the rapper offers some sage advice: "At a certain point, you gotta feed yourself. You can't feed on mimicking." Supreme's Fall/Winter 2022 collection is available Aug. 25. Check out the T-shirt here.
Witness A24's stacked year with the new trailer for The Inspection
From Everything Everywhere All at Once to Bodies Bodies Bodies, A24 is having a killer year. The new trailer for The Inspection is further proof, centered on a gay man who endures mental and physical abuse to become a Marine. Writer-director Elegance Bratton drew from his own experience as a gay man thrown into the military's pressure-cooker environment during the "Don't Ask, Don't Tell" era. The film is out Oct. 14. Watch the trailer below.
Melody's Echo Chamber recovers her "lost album," co-produced by Tame Impala's Kevin Parker
Earlier this year, Melody's Echo Chamber returned gloriously with her third album Emotional Eternal. Now she's dropping Unfold, the lost follow-up to her 2012 self-titled record. The album was recorded and co-produced with Tame Impala's Kevin Parker, with the title track out today. Despite its minute-and-a-half runtime, "Unfold" is a vibrant trance that reflects Melody's adventurous spirit and rich palette of influences. The album is out Sept. 30, alongside a 10th-anniversary edition of her self-titled LP. Listen to "Unfold" below.