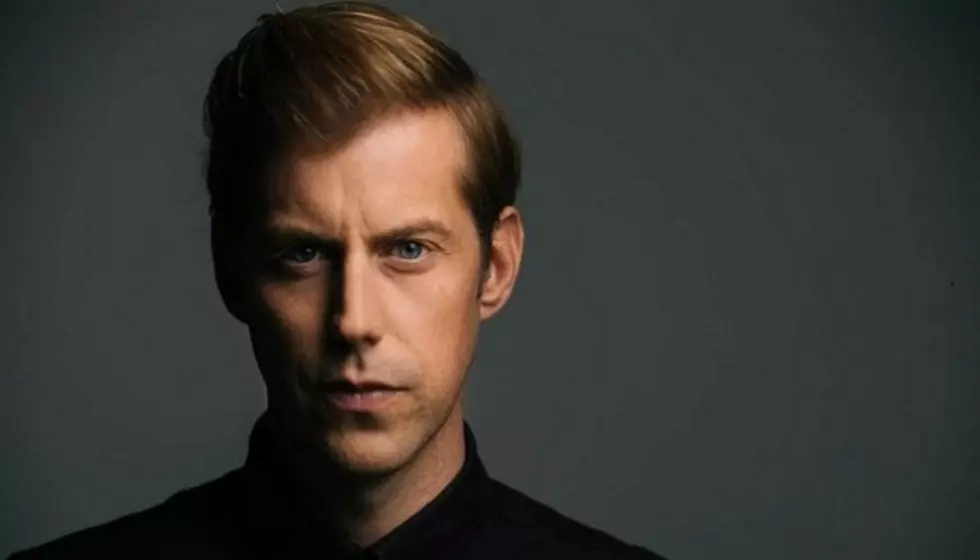 Andrew McMahon is playing 'Everything In Transit' in full at a drive-in
[Photo by: Brendan Walter]
Due to the coronavirus pandemic, the concert industry is trying to find new ways to put on live events. With reports predicting that large scale events won't return until 2021, promoters are getting creative with ideas of drive-in concerts, isolation pods and more. Now, it appears that Andrew McMahon and Nederlander Concerts are teaming up for a new venture.
On June 16, Nederlander Concerts, one of the largest independent promoters, announced its plans for Drive-In OC. The social distancing concert series is taking place in California and will feature musical performances from artists including McMahon.
As the coronavirus pandemic continued to spread, concerts and live events worldwide were canceled or postponed. Due to this, the live events industry has started to brainstorm new ways concerts can resume.
The drive-in concert idea has been tossed around over the past few months. Electronic artist Marc Rebillet recently announced his plans to do a drive-in concert tour. Back in May, Live Nation also announced its plans to try drive-in concerts.
Now, it seems that Nederlander Concerts is another promotor tackling drive-in concerts. The Drive-In OC series is taking place at the City National Grove of Anaheim in Southern California. McMahon will help launch the concert series in July.
In celebration of Everything In Transit's 15-year anniversary, he is performing the Jack's Mannequin album in full on July 10 and 11. He will also be incorporating other songs from projects including Something Corporate and Andrew McMahon In The Wilderness.
Tickets for McMahon's all ages drive-in concerts go on sale Friday, June 19 and can be purchased here.
City National Grove of Anaheim's general manager Jordan Harding recently spoke about the Drive-In OC series.
"We are thrilled to launch the Drive-In OC series, delivering quality entertainment to Southern California in a unique and safe environment," Harding says."Safety and wellness are our top priorities. We are working closely with both Orange County and the City of Anaheim to ensure all recommended guidelines set forth by the CDC and State of California are met or exceeded to provide the best entertainment experience for our fans and staff in a responsible manner."
The City National Grove of Anaheim parking lot is able to hold 236 cars per show. Each vehicle can bring between five to seven passengers. Tickets are $350 per car for front row seating and $200 per car for general admission parking.
The Drive-In OC series is taking various precautions to prevent the spread of germs and coronavirus. The events are contactless for customers through the use of a smartphone app. Through the app, guests can stream the audio from the mixing board into most-in car stereo systems with the use of Bluetooth.
What do you think about drive-in concerts? Let us know in the comments below!
[envira-gallery id="199143"]