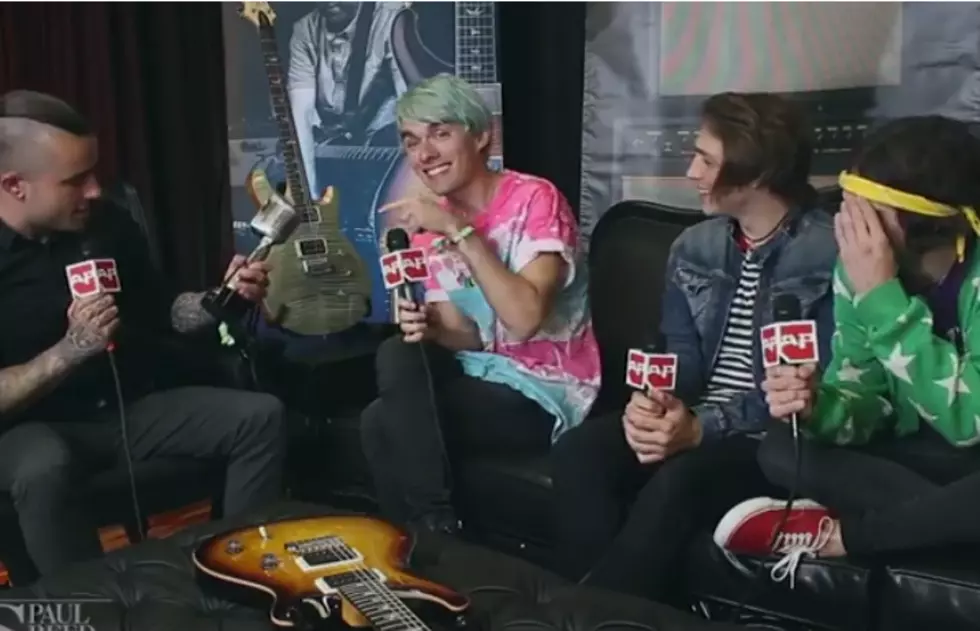 PRS Backstage Lounge: Waterparks get a surprise visit during interview at 2017 APMAs
Shortly after winning their "first physical thing," we got to sit down with Waterparks to chat about how it feels to bring home the Skully for Best Breakthrough Band. The band talks fuzzy carpets, organic outfits and stealing left shoes from nursing homes. Plus, we get a surprise visit from Set It Off!
Check out a list of all the 2017 APMAs winners here!