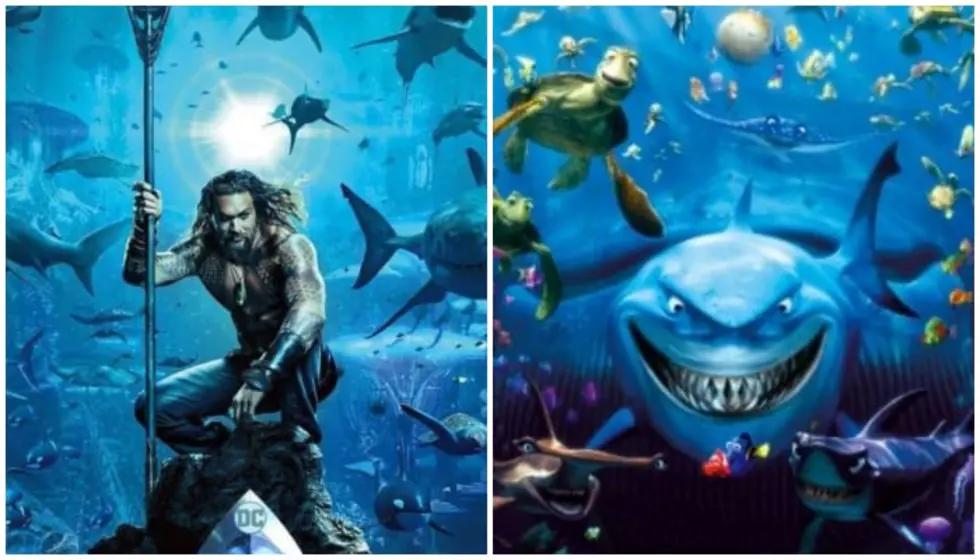 'Aquaman' meets 'Finding Nemo' in this hilarious mashup—watch
Because the internet has too much time on its hands, Aquaman has finally met up with his fellow ocean natives—the characters of Finding Nemo.
Creatively titled Finding Aquaman, this 'movie' already has everything it needs to be a successful crossover—explosions, epic CGI, Jason Momoa's abs...and animated talking fish.
I mean, we're pretty sold on the idea.
The mashup includes both audio and video from both films, as well as all the classic lines of course. Aquaman's even been dubbed the new Sharkbait (hoo ha ha).
We can't get enough.
Check out the awesome mashup below!
Aquaman Box Office
Having just been released to US domestic theaters yesterday, the Warner Brothers' film is doing fairly well for itself. According to Comicbook.com, Aquaman grossed $9 million from its Thursday night preview, after already making $3 million at screenings exclusive to Amazon Prime members earlier this past week. Overseas, the flick has hauled in over $332 million in box office receipts.
Aquaman horror movie character cameo
James Wan is helming directing duties on the superhero flick, but those aren't the type of films he's usually attached to as he regularly is involved with horror. Now, it looks like we're going to be getting a bit of a crossover.
Wan directed Saw, Dead Silence, Insidious, Insidious 2, The Conjuring and The Conjuring 2 among others. He has also written or produced the other Saw and Insidious films, Lights Out, Annabelle and Annabelle: Creation.
Perhaps best known for his Conjuring universe, which includes Annabelle and The Nun spinoffs, Wan is bringing a bit of that to Aquaman.
MovieWeb reported the find:
"Near the beginning of Aquaman, Arthur Curry is led on to Mera's ship to start a mission. While they are getting on the ship, the Annabelle doll can be seen at the bottom of the ocean, and it's very brief, which means that a heads-up is a good thing so that you can look out for it."
Check out a trailer for the film below!
What do you think of Finding Aquaman? Sound off in the comments!
[envira-gallery id="194483"]