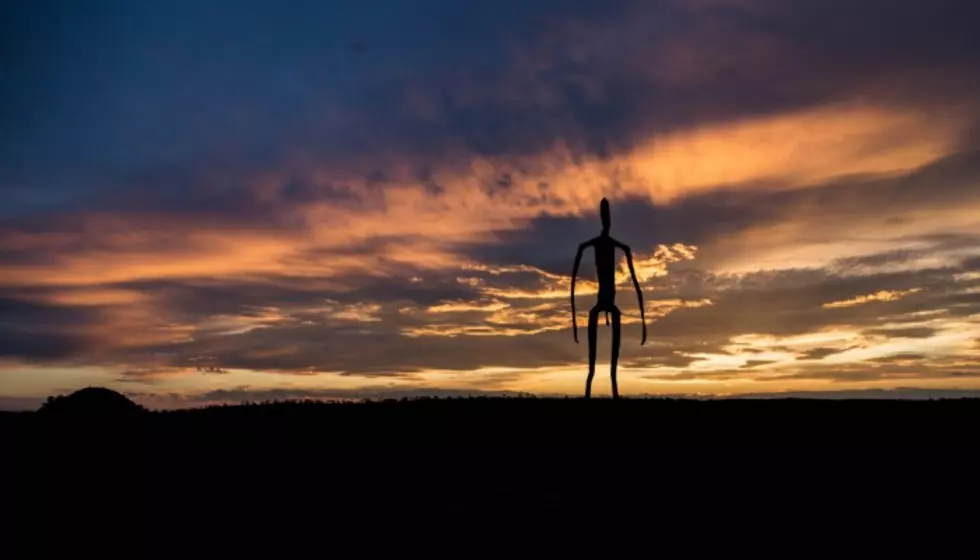 Storm Area 51 organizer's Alienstock festival canceled for "poor planning"
[photo via Unsplash]
The Storm Area 51 raid, otherwise known as Alienstock, has been canceled after a viral meme turned into what seemed like a real-life paranormal party. 
If that sentence made absolutely no sense to you, don't fret, we'll fill you in. 
In previous months, there has been a meme going around about people that are RSVPing to a Facebook event that is planned to "storm Area 51." More than 2 million people have RSVPed. 
The Air Force base is completely secure and no one knows for sure what's inside. Because of the mystery, many people believe it has something to do with aliens. 
The man behind the meme, Matty Roberts, ended up turning his internet success into an actual event. It was set for Sept. 19-22 and was supposed to be an alien-themed "party in the desert" in the closest town to the base. That city is Rachel, Nevada and it has a capacity of 50 people. Therefore, it seemed like a long shot from the start. 
Now, due to "poor planning" and "risk management," Roberts has canceled the festival and provided an alternative celebration. 
"Due to the lack of infrastructure, poor planning, risk management and blatant disregard for the safety of the expected 10,000+ AlienStock attendees, we decided to pull the plug on the festival," the festival site reads.  
It goes on to say the permit holder was given "multiple opportunities to provide us with the proof that things expected at this festival were in place." However, that proof was never provided, so the festival cut ties with the town of Rachel and the permit holder in question. 
"We are not interested in, nor will we tolerate any involvement in a FYREFEST 2.0. We foresee a possible humanitarian disaster in the works, and we can't participate in any capacity at this point". 
"AlienStock is a brand that stands for unity and concern for like minded people. It's grown into much more than a location. It's a phenomenon that can only promise absolute safety and peace, and we need to move the Festival to guarantee that." 
Instead, the festival will hold a free celebration at the Downtown Las Vegas Events Center. There will be music and art that is alien-inspired. It will take place Sept. 19. 
The town of Rachel's site now has a post about the cancelation, continuing to associate Alienstock with Fyre Festival. 
"With just over a week to go no preparations have been made and the signed bands will play in Las Vegas instead," Rachel's site reads. "If any event still happens it is going to be a pretty sad affair with no bands, very little infrastructure and a lot of unhappy campers." 
Are you sad that Alienstock is canceled? Sound off in the comments down below and let us know!