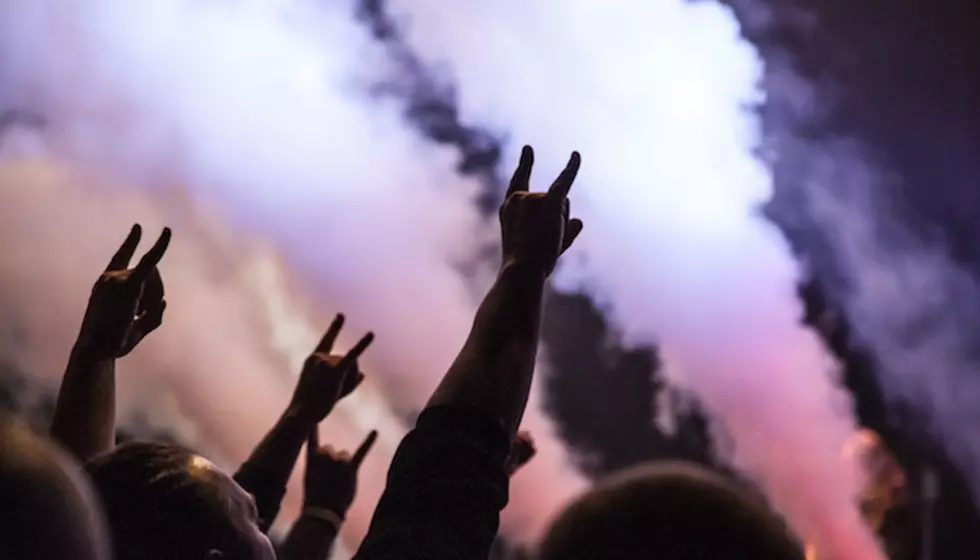 Here's how Arkansas is hosting one of the first socially-distanced concerts
[Photo via Unsplash/Luuk-Wouters]
Arkansas is getting the ball rolling on live concerts after a massive event-ban and shutdown due to the coronavirus pandemic. The first to take place will be Travis McCready from country-rock band Bishop Gunn next week on May 15.
The date is a bit odd because Arkansas Governor Asa Hutchinson just announced on Monday that indoor venues could resume live shows on May 18—three days after the show is booked. 
The world has changed dramatically in the past few months due to COVID-19. Less than two months ago, concerts were still being booked. Tours were still promoted and just like that, all of it was gone. Festivals started rescheduled or canceling, Live Nation and AEG postponed all of their current and upcoming tours and movie release dates were pushed back as theaters shuttered and closed. 
With many states' stay-at-home orders having expired on May 3, governors and legislatures have outlined plans for the first stages of reopening everything while the pandemic still rages on. 
On Monday, the Arkansas governor Hutchinson outlined such a plan for live venues. He stated they could reopen on May 18, but it "requires strict social distance among performers, contestants, and members of the audience."
That brings us to a scheduled May 15 show with McCready of Bishop Gunn. For starters, the concert itself is sure to be an odd one. It will be the first with these extreme social distancing measures in place. 
The venue hosting the concert, TempleLive, will be fogged and sanitized by a third party company prior to the event. From there, attendees will be enforced to keep socially distant in line. They will have their temperatures checked before entering the venue and are required to wear masks. All touch points will be constantly wiped down by TempleLive staff who are also required to wear masks. 
But there's more. In addition to staff also enforcing strict one-way walkways and allowing no more than 10 in a restroom at a time, Ticketmaster is also selling tickets to the concert in what they're calling "fan pods."
The pods are groups of between 2-12 seats throughout the venue. They separate attendees and cause them to avoid mingling with one another. 
The venue capacity and concert attendance has also been greatly reduced. That's to accommodate such extreme measures. TempleLive normally has a venue cap of 1,100 but has been reduced by 80% to only provide 229 available seats. Beverages served on-site will also have to be prepacked or come with lids. 
Now, to address exactly how the concert is taking place is another story. As stated, the reopening for live events doesn't take place until three days after the concert and Hutchinson has stated that no more than 50 people can attend one event. 
Well, according to Billboard, TempleLive owners Beaty Capital believe the Governor's office will allow for the show's capacity and date prior to the May 15 date. The reasoning? According to Beaty VP Mike Brown, Hutchinson should change his mind when presented with additional information. 
"We actually just got off a conversation with the state health department," Brown tells Billboard. "The governor has done a great job with his administration and how he has handled this. If you are a church, there are no restrictions on how many people you can have inside as long as they follow CDC guidelines and stay six feet apart. So our position is, a public gathering is a public gathering regardless of the reason, whether you are going to go to a quilting event, a church, or a concert. Tell me the difference, because in our opinion it is discriminatory."
To see exactly the seat setup Ticketmaster is providing, check out the "fan pods" here. 
But, whether concerts are a success in this new world is still unclear. 
In a new poll conducted by Reuters and Ipsos, it's clear that even when shows and other large gatherings are going to be allowed Americans are going to be hesitant about going out again.
According to the poll, less than half of Americans are planning to go to concerts sporting events, movie theaters and more until an effective vaccine is available for everyone.
The poll shows only four in ten Americans who are saying they're regularly attending events like these are going again without a widely-available vaccine.
What do you think of this Arkansas concerts? Are "fan pods" the way forward? Sound off in the comments below.
[envira-gallery id="194356"]