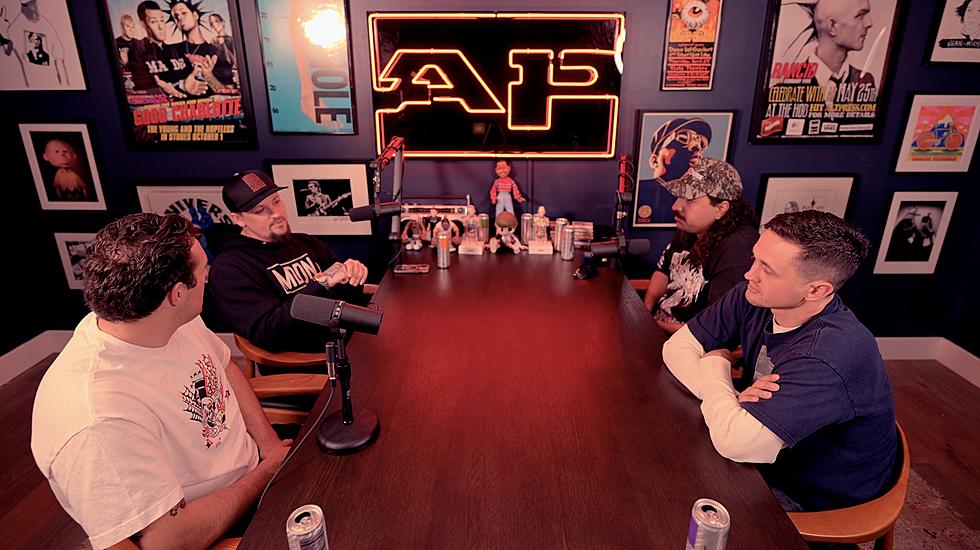 Drain to join Joel Madden on Ep. 17 of Artist Friendly
[Courtesy of 'Artist Friendly']
You're going to want to tune into Artist Friendly this week. The latest episode of the podcast marks the first episode featuring an interview with a hardcore band. 
The rising hardcore group Drain is the latest guest on the pod, following recent episodes with Leah Kate, Gabe Saporta, Anti-Flag, Ben Lee, Pete Wentz, and others. The Santa Cruz-based trio, who's known for their thrash hardcore-punk sound and just released their sophomore album Living Proof, spoke to Madden about the group's early days, the state of hardcore today, and more. 
Read more: How Drain are inviting people to join the pit with Living Proof
The episode arrives as Alternative Press teamed up with the band for limited-edition vinyl. Head to the AP Shop to snag your copy.
The Drain episode hits streaming wherever you listen to podcasts this Wednesday. Before it arrives, make sure you're caught up on all the episodes of Artist Friendly here and continue checking Alternative Press for more announcements and exclusive content related to the podcast.