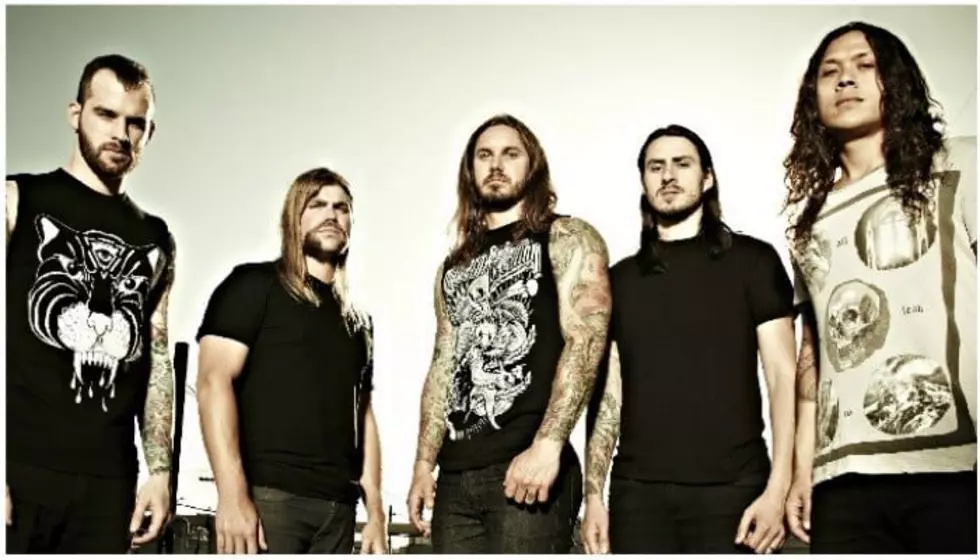 Are As I Lay Dying working on new music?
Could a new As I Lay Dying album be on the way? A recently released photo on Instagram shows drummer Jordan Mancino in the studio with a caption confirming that tracking is underway.
The photo was uploaded yesterday with the location Signature Sound Studios in San Diego, California along with the caption "Drum Tracking," followed by a green check-mark.
 

View this post on Instagram

 
The band are currently on their North America tour run, meaning it may be an old photo or the band could have flown to California considering it was shared on an off day.
However, the AILD's day off falls between their South Carolina and Florida shows, so perhaps they've been saving the photo for a rainy day?
Either way, it looks like we'll be getting new music from As I Lay Dying in the near future. Could it be a full album? A new single?
The band have yet to release a new album since 2012's Awakened.
Last June, As I Lay Dying released their first single in almost five years, titled "My Own Grave." The band also shared the news that they would be playing their first show as a reunited group.
The band played their first show as a newly reunited group on June 16 at Soma Sidestage in San Diego, California. A day after the performance, the band dropped a video recap detailing the experience.
The band said in a statement: "We are thankful for an environment of love and positivity within and around our renewed relationships. To the family, friends, crew, and fans in attendance at our recent San Diego show, we would like to express our deepest sense of gratitude for making the evening such a meaningful experience."
Additionally, the band posted a video detailing their return and the reasoning behind their decision to return to their "classic" lineup of Nick Hipa, Josh Gilbert, Jordan Mancino, Phil Sgrosso and Tim Lambesis.
Recently, As I Lay Dying's show was cancelled in Memphis, TN following community outcry regarding Lambesis' past. In this instance, the Memphis venue decided to replace the show with a benefit for domestic abuse survivors instead.
However, Lambesis soon responded to the show's cancellation.
"While I'm disappointed by the cancellation of our show in Memphis, I understand and accept the resentment some people have towards who I used to be," Lambesis says in an Instagram post. "I stand against that person I became during the darkest period of my past, and it is part of my life's work to prevent others from going down destructive paths."
You can catch As I Lay Dying on their remaining U.S. tour dates below.
Dates:
03/29 - Tampa, Florida @ Orpheum
03/30 - Jacksonville, Florida @ 1904
03/31 - Pensacola, Florida @ Vinyl Music Hall
04/02 - Baton Rouge, Louisiana @ Varsity Theater
04/03 - Birmingham, Alabama @ Zydeco
04/04 - Nashville, Tennessee @ Exit/In
04/05 - Memphis, Tennessee @ Growlers
04/06 - Springfield, Missouri @ The Complex
What do you think the band are up to in the studio? Sound off in the comments below!
See more: 10 concert posters from your favorite bands before they blew up
[envira-gallery id="199143"]