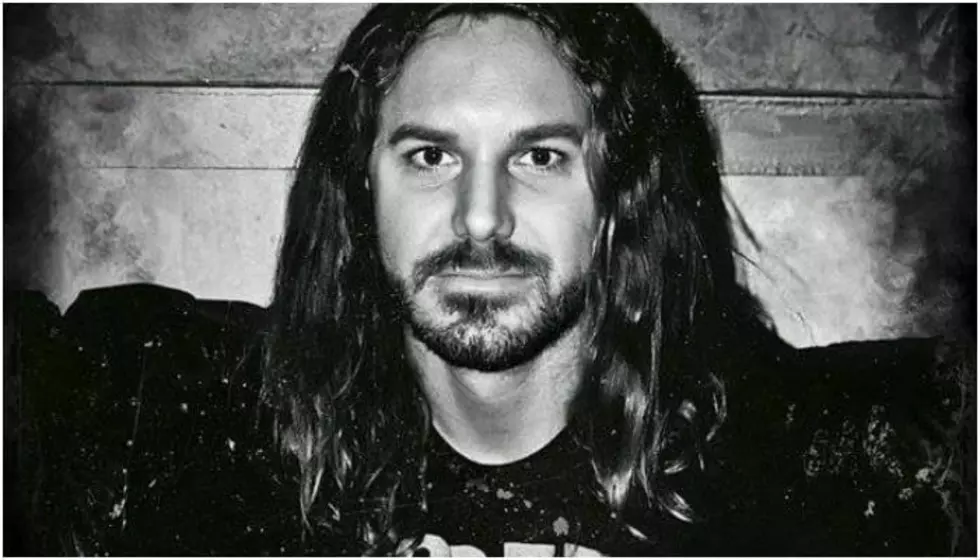 As I Lay Dying's Tim Lambesis reveals he's pursuing a master's degree
[Photo by: Tim Lambesis/Facebook]
As I Lay Dying's vocalist Tim Lambesis has announced via his personal Facebook page that he has become a certified addiction treatment counselor and is currently working on master's degree in social work.
Read more: As I Lay Dying announce support for both headlining tours
The news of Lambesis' current academic endeavors is the first piece of personal information we've gotten from the vocalist since his release from prison in early 2017.
Lambesis, who has battled a steroid addiction in the past, was sentenced to six years in prison for a charge of solicitation of murder back in 2014, after he tried to hire a hitman in a murder-for-hire plot against his then-wife.
Following his release, the singer has rejoined As I Lay Dying and the group is currently gearing up to go on a two month run in the United States and Europe.
Read the full the post below:
"I'm slowly getting comfortable sharing parts of my life, little by little. Taken at an end of the school year party last semester. I can't believe it's already a new school year! A lot of people have been asking what I've done with most of my time over the past 5+ years. School is one of many things. It's hard for me to sit idle, so I took almost every class I could. I got a handful of undergraduate degrees in the process, but what interested me most were courses in addiction treatment."
"I ended up becoming a Certified Addiction Treatment Counselor and started working as a case manager for a year in the process of collecting field hours for my certification. Then in 2017 I began a Master of Social Work program. The smile you see here comes from a sense of relief after finishing the first year of the MSW!…"
As I Lay Dying will soon be embarking on their first North American and European tours since 2013.
Check out the dates for the shows below!
North American tour dates:
11/02 – Phoenix, AZ @ Club Red (sold out)
11/03 – Tucson, AZ @ The Rock
11/05 – San Antonio, TX @ Alamo Side Room
11/06 – Dallas, TX @ Trees (sold out)
11/07 – Lubbock, TX @ Jake's
11/08 – Denver, CO @ Oriental Theater
11/09 – Grand Junction, CO @ Mesa Theater
11/10 – Salt Lake City, UT @ The Complex
11/12 – Seattle, WA @ Chop Suey
11/13 – Portland, OR @ Hawthorne Theater
11/14 – Reno, NV @ Cargo
11/15 – Sacramento, CA @ Holy Driver
11/16 – Chico, CA @ Senator Theatre
11/18 – Pomona, CA @ The Glasshouse (sold out)
European Tour Dates:
12/01 – Oberhausen, Germany @ Matrix
12/02 – Eindhoven, Netherlands @ Dynamo
12/03 – Antwerp, Belgium @ Zappa
12/04 – Paris, France @ La Maroquinerie
12/05 – Aurau, Switzerland @ Kiff
12/06 – Bologna, Italy @ Locomotive Club
12/07 – Vienna, Austria @ SiMM City
12/08 – Munich, Germany @ Backstage
12/09 – Karlsruhe, Germany @ Substage
12/10 – Prague, Czech Republic @ Futurum
12/11 – Warsaw, Poland @ Hydrozagadka
12/12 – Berlin, Germany @ Musik & Frieden
12/13 – Hamburg, Germany @ Logo
12/14 – Hannover, Germany @ Musikzentrum
12/15 – Leipzig, Germany @ AJZ