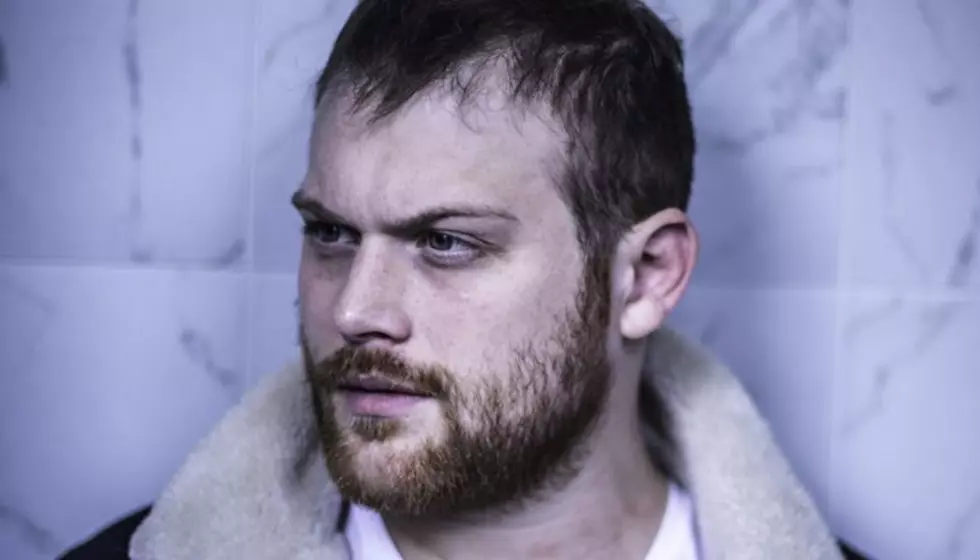 Asking Alexandria vocalist Danny Worsnop reveals 2020 solo tour dates
Asking Alexandria frontman Danny Worsnop has announced a North American solo tour that will kick off at the beginning of 2020. 
Earlier this year, Worsnop dropped his most recent solo album Shades Of Blue, which blends country, blues and soul. 
He's also been working on a new album for Asking Alexandria, which guitarist Ben Bruce says was nearly completed back in August. 
Aside from all that, the Asking Alexandria singer is going on a solo tour. Starbenders will open on the run that Worsnop announced on Twitter with a fun video. 
Tickets are on sale now
here
with the dates below. 
Dates
01/02 Scottsdale, AZ @ Pub Rock Live
01/03 Los Angeles, CA @ The Echo
01/04 Anaheim, CA @ Chain Reaction
01/05 Sacramento, CA @ Holy Diver
01/07 Seattle, WA @ El Corazon
01/08 Boise, ID @ The Shredder
01/09 Salt Lake City, UT @ The Urban Lounge
01/10 Denver, CO @ Lost Lake Lounge
01/11 Lincoln, NE @ The Royal Grove
01/12 Des Moines, IA @ Lefty's Live Music
01/13 Burnsville, MN @ The Garage
01/14 Green Bay, WI @ Green Bay Distillery
01/15 Joliet, IL @ The Forge
01/16 Pontiac, MI @ Pike Room
01/17 Pittsbnurgh, PA @ The Crafthouse Stage & Grill
01/18 Scranton, PA @ Stage West
01/19 Harrisburg, PA @ Harrisburg Midtown Arts Center
01/20 Cambridge, MA @ Sonia Live Music Venue
01/21 Brooklyn, NY @ Saint Vitus
01/22 Philadelphia, PA @ Voltage Lounge
01/23 Washington, DC @ The Pinch
01/24 Greenville, SC @ The Radio Room
01/25 Charlotte ,NC @ Amos' Southend
01/26 Atlanta, GA @ The Masquerade
01/27 St. Louis, MO @ Fubar
01/28 Kansas City, MO @ The Riot Room
01/29 Dallas, TX @ The Blue Light
01/30 Katy, TX @ Wildcatter Saloon
As previously stated, Worsnop dropped Shades of Blue earlier this year. You can listen to that below. 
Worsnop previously spoke to AP about the record and its totally new sound. Instead, Worsnop pushes the envelope of archetypal sounds reminiscent of country, soul and blues to make a product that's entirely his own.
Taking over two years to release, Worsnop reflects on Shades Of Blue's uphill journey to its final form, noting resilience and knowing yourself is far more important than what any label tells you.
"It's a lot of record labels saying 'no' or having to do stupid contract things or fight and argue about how it's supposed to happen—which is something we shouldn't deal with daily in this industry," Worsnop says. "It is what we signed up for, but it's still frustrating. It's tough to deal with, but over time you become a little numb to it and just learn to go with the motions."
However, instead of remaining complacent, Worsnop decided it was time to shake the industry up. After dropping his booking agent and adopting the new direction as wholly his own, Worsnop says the payoff has been entirely worth it.
"If it doesn't work for me, it doesn't work for you, and [if] it doesn't work [for] the promoter and the venue, who is [it] working for, and why hasn't it changed? So I took matters into my own hands, and I've just been doing it myself," he explains. "Last year, I accomplished exactly what I wanted to do—something that I was told wasn't possible and wouldn't happen because that wasn't 'how people work within the business.' I just did it my way, and it works great." 
While the full-length may be reminiscent of artists such as Chris Stapleton, John Mayer and James Brown, at the end of the day, Shades Of Blue isn't anybody else's album other than his own.
"This one definitely isn't a country record," Worsnop says. "Parts of the last one were. But I keep finding that music is put in a box, and I don't like that. I feel like there has to be a blanket genre or statement made about the album—and I understand that. But you could pick out any song from this album and say, 'Oh, this is what this album sounds like.' And listen to another one and say, 'Oh well, that doesn't sound like that.'
"It's a Danny Worsnop album," Worsnop asserts. "There's nothing that fans can particularly expect—except the unexpected."
More news
Also as previously mentioned, Bruce previously let fans know that a new album was coming soon. 
"It's done. It's ready to go," Bruce said of the album. "I could release it tomorrow. It's done, we're ready." 
He continued to say that the reason Asking Alexandria doesn't just release it already is due to label pressure. 
"Most labels want you to keep spitting out new music so they can make money, but our label is doing the opposite," he said. "They want us to take more singles from the self-titled to radio. That's just boring. I don't want to spend time on a single that I wrote three years ago or two years ago. I'm ready to put new music out into the world." 
"That's a battle we're having with our label right now, but I think we're coming to the end of that battle and I think we've figured out when we're going to release the record, and it shouldn't be too long," he continued. 
Since the album would be a followup to their 2017 self-titled record, he talked a bit about what that album did for the band as a whole. 
"I'm just waiting to pull the trigger. The self-titled album did so much for us as a band. We almost reinvented ourselves and took our career to a whole new level and it's been really good," he said. 
In July, Asking Alexandria dropped their first single of 2019 called "The Violence" after teasing the track. Despite the zombie-filled visuals, frontman Danny Worsnop says the song makes a very serious statement about modern-day issues.
"Thematically the song is about the way mainstream media and politicians manipulate and spread mistruth amongst the people to encourage and create anger, fear, division, and conflict in their quest to control and acquire power," Worsnop explains. "As the history books have shown, this only goes so far before the people stand up and say enough is enough."
When the song dropped, Bruce also said the latest track is a long time coming, and there's more to come.
"This single encompasses everything we have been working towards," Bruce says. "Huge guitars, anthemic drums and some of the catchiest, most technically accomplished vocals that Danny has ever delivered, and this is only just the beginning."
Check out "The Violence" by Asking Alexandria below. 
What do you think about Worsnop heading on tour? Sound off in the comments down below!
[envira-gallery id="199143"]