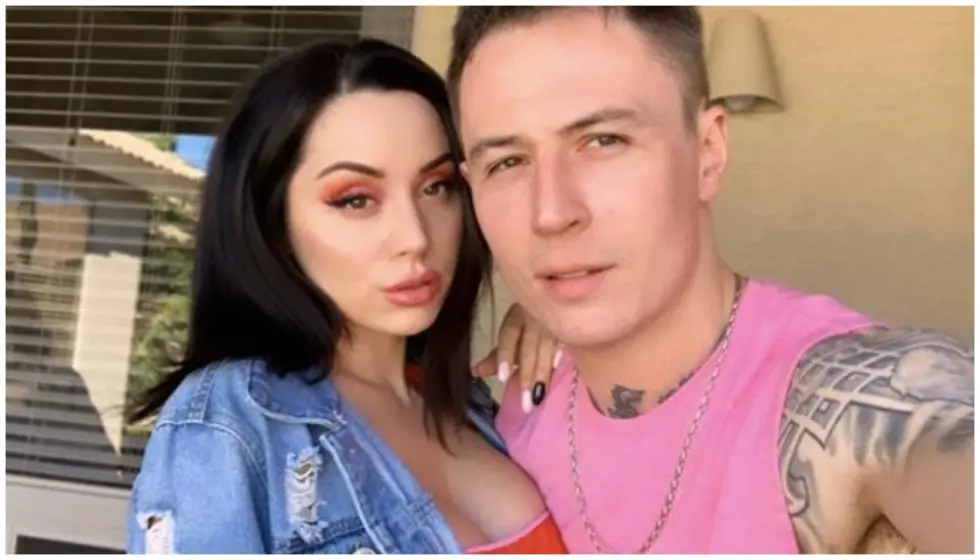 Asking Alexandria's James Cassells and wife are expecting their first child
[Photo via Instagram/@Cassells]
Congratulations are in order for Asking Alexandria drummer James Cassells and his wife Brandi Cassells who are expecting their first child!
Brandi took to Instagram on June 11 to announce that their baby is due in December.
James and Brandi were married back in April of 2018. Now, a baby is on the way for the couple. In a long social media post, Brandi reveals that the baby is due in December and she is currently in her second trimester.
"SURPRISE," she writes. "We are SO BEYOND EXCITED to finally share this amazing news with y'all! BABY CASSELLS due December 2020! Honestly, I'm bursting with joy as I write this because the anxiety has finally been replaced with relief and confidence now that we are in the second trimester!!"
As well, Brandi shares that the news of this pregnancy comes after many fertility hardships over the years.
"We have hoped, cried, tried, wished, and prayed for this for MANY months," she says. "This will be our little rainbow baby. After experiencing a few losses these past few years, which makes it all that much sweeter. We trust the universe's timing is perfect for us and as we navigate through this beautiful new chapter of our lives we aren't taking a moment for granted. We feel so incredibly grateful that our prayers have been answered and we couldn't be happier to grow our family!"
Along with Brandi's post, James also took to Instagram to share his own thoughts on the news. In the caption, the Asking Alexandria drummer calls the pregnancy the "#greatestcollabofalltime."
"We have been trying for what seems like forever," James says. "[And] those who have been close have seen the ups and downs, but finally getting to this point we couldn't be happier. This is the start of an incredibly exciting new chapter of our lives and I can't wait to welcome a new life to this world. If anything this has added more fuel to my fire to make this planet a better place for the next generation #greatestcollabofalltime #droppingdecember2020"
James is set to appear in the America Satan spinoff series Paradise City later this year. The trailer, which was released on May 1, has been viewed over 13 million times. James revealed on his Instagram that he will be playing a character named Dylan.
His Asking Alexandria bandmate Ben Bruce is reprising his role as Leo Donovan in the spinoff series. Black Veil Brides' Andy Biersack and BooBoo Stewart are also returning for the series. The late actor Cameron Boyce, Bella Thorne, Juliet Simms, Sleeping With Sirens' Kellin Quinn and many more are also set to appear in the first season.
Are you excited to hear about the Cassells baby that's on the way? Let us know your thoughts in the comments below!
[envira-gallery id="186695"]