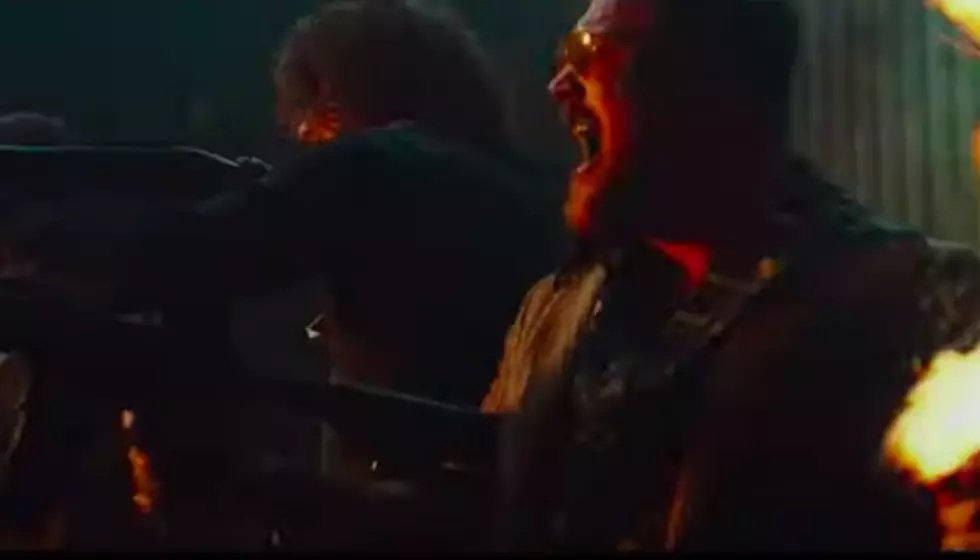 Asking Alexandria fight off "The Violence" in zombie takedown video
[Photo via YouTube]
The time fans have been preparing for is finally here, "The Violence" has arrived thanks to Asking Alexandria.
Along with an intense new music video, the band dropped their first single of 2019 after frequently teasing the new track the past few weeks.
Read more: A Day To Remember announce two support-packed fall shows
Despite the zombie-filled visuals, frontman Danny Worsnop says the song makes a very serious statement about modern-day issues.
"Thematically the song is about the way mainstream media and politicians manipulate and spread mistruth amongst the people to encourage and create anger, fear, division, and conflict in their quest to control and acquire power," Worsnop explains. "As the history books have shown, this only goes so far before the people stand up and say enough is enough."
The band initially dropped a cryptic and rather creepy teaser clip last week urging fans to call a number for more info.
The band took to Twitter to share a short clip of a distorted TV set, displaying a number for fans to call.
#
The call then warns fans of an approaching threat "the Violence," and promising more details to come.
Afterward, fans received a follow-up text encouraging them to sign up for updates. The text says, "The violence is coming…Submit your info to not miss any updates" followed by a hyperlink.
AA also updated their profile and header images on Twitter to correlate to the cryptic teasers.
Guitarist Ben Bruce says the latest track is a long time coming, and there's more to come.
"This single encompasses everything we have been working towards," Bruce says. "Huge guitars, anthemic drums and some of the catchiest, most technically accomplished vocals that Danny has ever delivered, and this is only just the beginning."
Now, the highly anticipated new song from the band has finally arrived. Check out "The Violence" below.
What do you think of Asking Alexandria's new track? Sound off in the comments below!
[envira-gallery id="186695"]