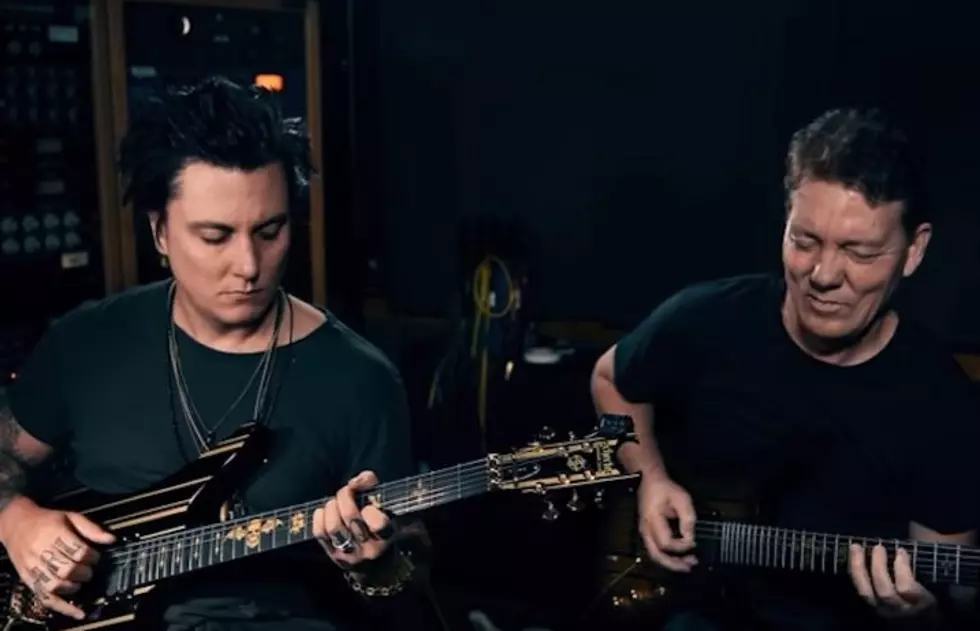 Avenged Sevenfold's Synyster Gates is launching a guitar school
[Photo by: Synyster Gates/Youtube]
Avenged Sevenfold's Synyster Gates and his father Brian Haner Sr.—or Papa Gates, a musician who has worked with the likes of Tower of Power, Frank Zappa and, of course, his son's band—want to teach you how to be a better guitarist. How? By creating the Synyster Gates School, an online school/community for guitar players to get together and learn from each other. 
The best part? It's all for free!
Read more: Watch kids react to Avenged Sevenfold: "It kinda sounds deadly"
The A7X guitarist told Revolver he and his father came up with the idea five years ago. "I went to school to be a studio musician, between the two of us we can cover a large gamut of musical genres and applications," Gates explained. "I felt we were pretty suited to curate a really cool system or method of learning guitar."
As of now, the curriculum includes hundreds of videos that go from the most basic knowledge, such as how to hold a pick and tune the guitar, to more advanced techniques, "the really hairy stuff," according to Papa Gates.
The school is not available yet but, by signing up now, you'll already get some exclusive behind-the-scenes content to get started, such as videos showing how the Gates practice, write, record, and perform, as well as pro-tips and tricks.  "We're really excited to bring this community of guitar players together," Synyster Gates says in the video. "We want to see you guys passionate, we want to see you guys involved."
Watch the video to learn more below and sign up here:
Watch more: Trivium's Matt Heafy on how Avenged Sevenfold helped him get his voice back (literally)