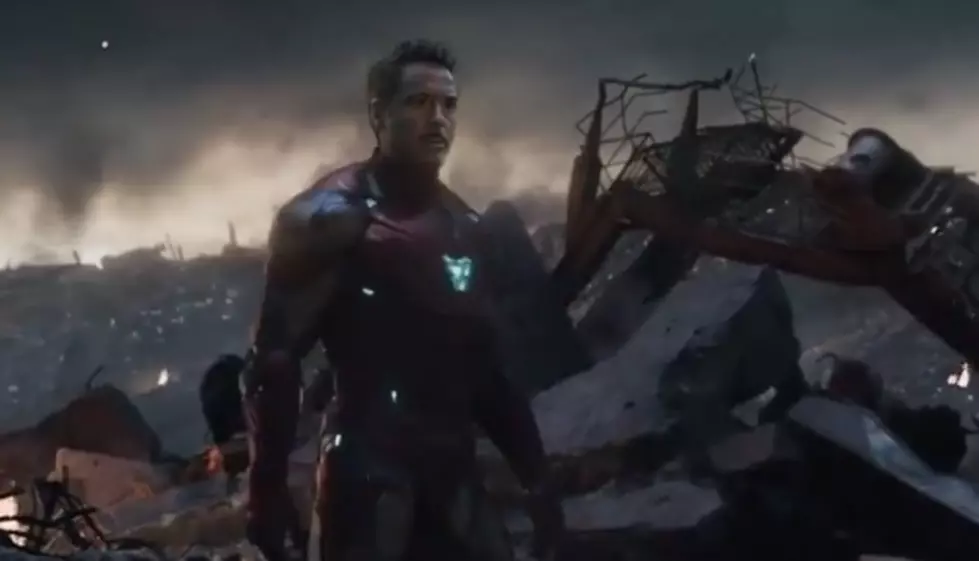 'Avengers: Endgame' end credits spark theories among MCU fans
[photo via YouTube]
Avengers: Endgame might be the first MCU movie to not have any mid-or post-credit scenes, but that doesn't mean there isn't anything at the end of the film.
The film has broken huge records already in its opening weekend, even though it's no longer the top-rated MCU film on Rotten Tomatoes.
One of those records is that it has become the top domestic preview of all time after making $60 million on Thursday.
The film is so big, it's even caused some theaters to stay open 24-hours a day during its opening weekend to meet high demands. Those demands partly have to do with the fact that the film is long. It had a leaked runtime of more than three hours, which is pretty impressive considering there is some fake footage in the trailers to throw off potential spoilers.   
If you've seen the film already, you know that there's no post-credit scene, which was known before the debut. However there is something at the end that fans have some theories about.
Warning: Spoilers Ahead
At the end of the film, the Marvel logo appears. There is a sound of metal hitting metal that is open to interpretation from the viewer. Of course, fans headed online to speculate about what it could possible mean.
One theory that its Tony Stark creating his Iron Man armor and paying homage to his hero and heading back to where it all started. This theory was explored on Reddit and makes a lot more sense if you've seen the movie.
Another theory is that its a nod to the giant dwarf Eitri forging the Infinity Gauntlet for Thanos. Some people also believe it's the sound of Wolverine's claws, which could mean he might be joining the MCU. It has yet to be confirmed what the sound actually is by Marvel.
You can see what some people had to say about the ending on Twitter.
As previously stated, the film is a phenomenon. For one, it sold five times as many tickets as Infinity War during its first week of presales. This should come as no surprise with the demand of tickets being crazy enough for fans to spend upward of $15,000 for a pair.
Also, the film broke the record for Atom Tickets' best-selling movie of all time in only 10 days.
Currently the Marvel movie is estimated to open between $230 million to $283 million domestically. Also, it previously had a worldwide projection of an astounding $800 million.  However, now, it's being estimated that the film could very well hit $1 billion, according to The Hollywood Reporter.
It was previously announced that Endgame would close out Phase 3 of the MCU. However, Marvel Studios President Kevin Feige revealed he now has other plans.
Avengers: Endgame is monumental for so many ways. For one, it features the final cameo by Marvel legend Stan Lee, who passed away last year at age 95. Then, it was revealed that Marvel actually compiled all of Lee's cameos and behind-the-scenes footage into a video, that they might release with the Endgame DVD.
In other news, Twitter users were recently granted tons of emojis of nearly all the characters in the film.
While you're online playing with all the new MCU emojis, be careful to avoid possible spoilers as footage from the film is reportedly leaked and available online. Well, at least before you head to the theater and just finally see the film.
And if you have seen the movie, don't ruin it for others. One man did that outside the theater which lead to him being beat up.
Avengers: Endgame
is in theaters now. Check out one of the trailers below.
What did you think of Avengers: Endgame? Sound off in the comments below!
[envira-gallery id="186668"]