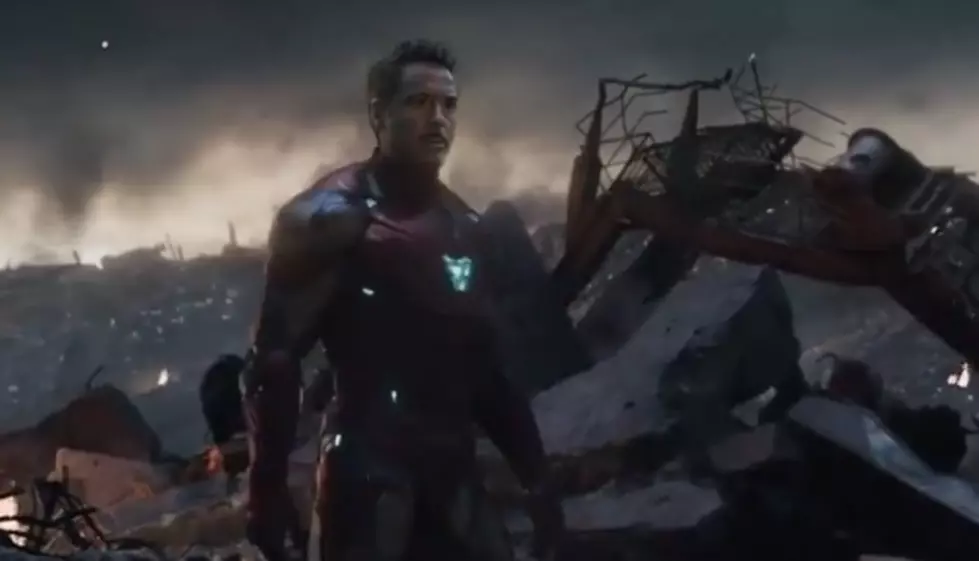 'Avengers: Endgame' tickets sell for $15,000 on eBay
[photo via YouTube]
Avengers: Endgame tickets went on sale this past Tuesday, sending fans into a frenzy and practically breaking the internet as we all tried to snag pre-sale tickets to the highly anticipated MCU film. The overwhelming demand made the ticket buying process far from easy and it wasn't long before those who did manage to grab tickets had them posted on eBay for an absurd amount of money.
A quick eBay search will show Endgame ticket prices ranging anywhere from $124.99 to a whopping $15,000. No one in their right mind would pay that much for movie tickets, right?
Wrong.
It looks like some Marvel fans are taking the "whatever it takes" mentality to an entirely new level.
Apparently there are two die-hard Marvel fans willing to do (and pay) whatever it takes in order to see the Infinity Saga finale on opening day—even if that means dishing out an insane $15,000 for a pair of tickets.
Does that include popcorn and snacks?
The eBay listing includes two tickets to see Avengers: Endgame on Friday, April 26 at AMC in West Orange, New Jersey.
According to ComicBook.com, the original listing had the tickets sitting at $2,500 with no active bids earlier this week. However, someone opted to use the "Buy It Now" feature and snatch the ticket pair for $15,000.
But, WHY?!
[Photo via eBay][/caption] 
We're really hoping they'll have enough cash left over for snacks, especially considering the film has a leaked runtime of over three hours.
It's a pretty impressive runtime considering the directors recently confirmed that there's fake footage in the trailers.
Avengers: Endgame hits theaters April 26.
If you're looking for a cheaper way to prove you're a die-hard MCU fan, you can snag a Marvel Movie Marathon ticket from AMC. The chain confirmed they would be showing a 59 hour marathon of all 22 Marvel films leading up to Endgame at select theaters later this month.
How much would you pay for Endgame tickets? Did you manage to snag yours for opening night? Sound off in the comments below!
[envira-gallery id="195048"]